Capricorn Health Horoscope: Yesterday

Dec 01, 2022 - Today you may be feeling more emotional than usual, Aries, and there may be issues that come to the surface which cause you to stop and reflect, Capricorn.
You may find yourself delving deep into your emotional world, which may be a little frightening, but the universal energies encourage you to have no fear and recognise that accepting oneself with all their flaws and virtues is all part of the journey of life we find ourselves on.
You would benefit from meditation sessions today and writing down your thoughts and reflections, which can be helpful to you at a later date. Speaking to a close and trusted friend can also enormously benefit you today.
More Horoscopes for Capricorn
If the 5 of Cups shows up today, it sends the message that there is some emotional pain on the table. We see a man with 5 cups around him, 2 are standing upright behind him while 3 are in front of him spilled over. This symbolizes 3 cups of love that have fallen down,…
Let These Tarot Readings Help Guide You Through Your Day
Daily Gemstone & Crystal Reading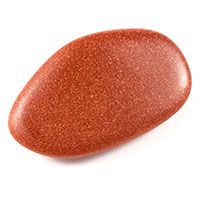 Red Goldstone is an uplifting crystal that can be used to find your positivity, become more confident, seek higher levels of calm, and can encourage us to be more ambitious and driven. The little flecks of gold throughout the crystal are symbolic of the "light" you may find when using…