Nov 26, 2022 - This could be one of the most exciting and romantic days you've had in some time, Capricorn, so do your best not to waste this wonderful energy because that would be, for lack of a better word, a total waste.
The intuitive Moon is flying through your sign and your 1st House of action and self-expression, and while she's there she'll form a harmonious trine to change-maker Uranus, currently orbiting in Taurus and your 5th House of passion and romance.
With this energy flowing above you could come across a sudden and unexpected opportunity to pursue your passions to a whole new degree. If you're single be sure to get out and about tonight; yes it's a Saturday but the universe wants you to treat tonight like one you won't soon forget.
More Horoscopes for Capricorn
The Magician is almost always a welcome card to see in any Tarot reading. The colors alone on this card are vibrant and bright enough to suggest good things are about to happen. We also see the infinity symbol above the head of the Magician, which suggests that an element of the Divine is in…
Let These Tarot Readings Help Guide You Through Your Day
Daily Gemstone & Crystal Reading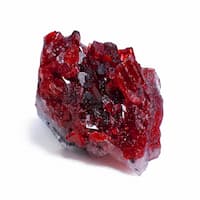 Ruby is a crystal that brings confidence, passion, and motivation. When you feel unmotivated or lackluster, Ruby brings you a sense of positivity and determination to help you reach your goals. This crystal promotes joy, happiness, and self-encouragement. It is especially helpful when you find yourself stuck in a routine…