Nov 26, 2022 - You may experience feelings of stress today, Gemini, especially if you don't allow yourself time to rest and relax. Taking care of your body and mind are important for allowing yourself to recuperate and regain the energy you need. Let yourself take a nap if you need it; you deserve it!
Ocean jasper is a stone that will help you go with the flow today, allowing you to remain patient and calm no matter what challenges you face. Keep a piece of ocean jasper in your left pocket for increased harmony.
If you need an afternoon snack, try serving up some Kalamata olives with crackers, Gemini. Olives contain heart-healthy monounsaturated fats as well as robust antioxidants.
More Horoscopes for Gemini
The Magician is almost always a welcome card to see in any Tarot reading. The colors alone on this card are vibrant and bright enough to suggest good things are about to happen. We also see the infinity symbol above the head of the Magician, which suggests that an element of the Divine is in…
Let These Tarot Readings Help Guide You Through Your Day
Daily Gemstone & Crystal Reading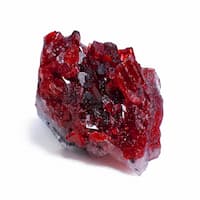 Ruby is a crystal that brings confidence, passion, and motivation. When you feel unmotivated or lackluster, Ruby brings you a sense of positivity and determination to help you reach your goals. This crystal promotes joy, happiness, and self-encouragement. It is especially helpful when you find yourself stuck in a routine…