Dec 07, 2022 - Do you feel spiritually connected to your job? This is a relevant theme to ponder over today as the Moon is in Gemini and in your 9th house.
What are the things you can do that permit you to have a larger experience doing what you do? Larger in the sense that it connects you to something bigger than you, something you believe in, something you have faith in. Doing so allows you to experience so much more fulfillment and meaningfulness through your job.
So many people are dissatisfied doing what they do, because their spiritual and professional lives are kept separate. True spirituality is a life where the sacred is expressed through all aspects of your life, including your job.
More Horoscopes for Libra
The Knight of Cups is always a welcome card in any reading, particularly in Tarot readings about love or romance. A wonderful invitation is on its way to you, or you may be the one receiving the invitation. This invitation may be anything from a new date if you are single, to a proposal if…
Let These Tarot Readings Help Guide You Through Your Day
Daily Gemstone & Crystal Reading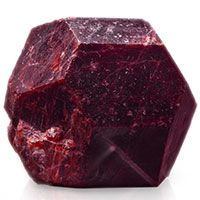 Garnet promotes love and attracts romance, making it an excellent stone to work with for anyone looking to increase the love in their life. This crystal is particularly helpful for those under the signs of Leo, Virgo, Capricorn, and Aquarius, all signs where loyalty is of the utmost importance. Garnet's…
WHAT IS YOUR WORKPLACE MATCH?
Find out how you and your career match up!