Libra Daily Horoscope: Tomorrow

Jun 04, 2023 - This is going to be a very, very interesting day, Libra, and you can be all but sure that money matters will be front and center, but that doesn't have to be a bad thing if you don't let it! You just need to keep your wits about you and you'll be fine. If you think I'm about to tell you something scary, well, I'm not but listen up anyway.
Mercury is moving through Taurus and your intense 8th House of lump sums and shared finances, and while he's there he'll line up at the exact same degree as rebellious Uranus, the planet of surprise. No one ever really wants a financial surprise because we automatically assume it'll be negative, but the thing is you really have no idea what will come your way today because Uranus is involved, so chances are this could very well be a pleasant surprise.
Do your part by keeping an eye on your spending then let the world do it's part and go from there.
Jun 04, 2023 - What is the nature of the dialogue between you and your romantic partners? Do you know how to communicate clearly and directly with one another in a way that enables there to be trust and transparency in your relationship? The Moon is in Sag…
Jun 04, 2023 - How good are you at expressing your ideas to others? Do you feel skillful in your communication abilities at work? The Moon is in Sag and in your 3rd house and these are all questions to meditate on. Communication can truly be everything sometimes.…
Jun 04, 2023 - The lunar energy is encouraging you to think about the changes you wish to see with your finances, Libra. You may find yourself having some unusual experiences or realizations relating to your finances and this is a good time to assess everything that happens…
Jun 04, 2023 - This Full Moon in Sagittarius transit is a great time for Libra to focus on balance and harmony. Spend time with loved ones and engage in activities that bring you joy. To balance the energy, practice grounding activities like practicing mindfulness or yoga. Rose…
Jun 04, 2023 - Things could heat up very quickly today, Libra, and you probably won't be expecting it one bit when they do, so watch out if you don't want to get burned–then again, if you're in the mood for a little fire this could be just…
More Horoscopes for Libra
The King of Swords is not the guy you want to be on the wrong side of, but if you have his loyalty or appreciation, he's a good guy to have on your team. Often considered the highest leader of the court cards, he mixes the Fire element with his King status and the Air…
Let These Tarot Readings Help Guide You Through Your Day
Daily Gemstone & Crystal Reading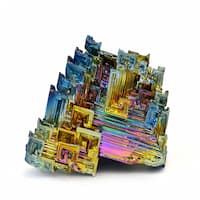 Bismuth is a beautiful multi-colored crystal that helps support transformation within the individual and brings a greater sense of confidence when working towards your hopes and dreams. It is especially helpful for teamwork and helps to relieve feelings of loneliness or being isolated. Bismuth is a Storm crystal and vibrates…