Sagittarius Daily Horoscope

Apr 02, 2023 - Career matters will be front and center today, but there's a little fly in the ointment that could take your attention away from it for a little while, but fear not! If you read on and prepare yourself there's no reason you can't get through today with flying colors. The intuitive Moon is moving through your ambitious 10th House of career goals and professional progress, and while she's there she'll be forming a series of angles throughout the day.
Most of the planets involved in these transits will be sending out helpful, supportive beams to la Luna, so they'll be more than happy to help boost you up life's ladder. Unfortunately sober Saturn will be sending out a checking opposition from your emotional 4th House, so perhaps home and family matters–or a big case of the feels–disrupt your otherwise epic flow. Don't worry, though; this transit should only last a few hours at most so the day is still full of potential.
Apr 02, 2023 - The Moon is in Virgo and in your 10th house today, this is bringing the focus on the public and external aspect of your relationship. Is the image that you present to the world of your romantic partnership an accurate portrayal of the reality…
Apr 02, 2023 - Are you in touch with your calling? This is something to ask yourself today as the Moon is in Virgo and in your 10th house of career. So often people go through their lives, mindlessly working at a job that doesn't fulfill them, that…
Apr 02, 2023 - You may have been feeling impatient waiting on some news, Sag, but it is important to trust that everything will happen when the time is right. Don't let yourself fall into negative thinking at this time. Relax and unwind - it will be a…
Apr 02, 2023 - It might feel harder for you to get along with others today, Sagittarius. This is the day to look for balancing, relaxing activities that will encourage compassion and unconditional love. Balancing the chakras, focusing on the Heart chakra, is particularly useful today. Clear quartz…
Apr 02, 2023 - There is a lot of different energy buzzing around the heavens today, and while some signs will be using these vibrations as an excuse to leave the office early and head out for a night on the town the planets are maintaining your focus…
More Horoscopes for Sagittarius
On the one hand, the Knight of Pentacles is in no rush, not in a hurry to get anywhere. But on the other, the road ahead of the Knight and the red laurels on his dress and horse indicate he is ambitious and has a bright future ahead. When the Knight of Pentacles appears, the…
Let These Tarot Readings Help Guide You Through Your Day
Daily Gemstone & Crystal Reading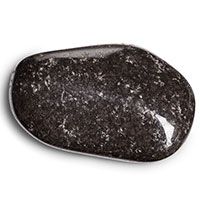 Known for its properties of encouragement, strength, and protection, Onyx connects very closely to our primary chakra, the Root chakra. This is because both Onyx and our Root chakra connect to our sense of safety, security, and our physical identity or sense of self.  The properties of this crystal are…