Sagittarius Daily Horoscope

Nov 30, 2023 - Your attention is turned towards your assets today, thanks to the Moon moving through your intense 8th House of shared resources and financial security. This transit is great for getting a grip on your finances and coming up with new ways to make your money work for you, but these industrious efforts get a distracting check from pleasure-loving Venus in your 11th House of group activities and global communication.
One minute you're toiling away at work, the next your phone is blowing up with invitation after invitation to one social gathering after another. With this excited and fun-loving energy in the sky, it's going to be almost impossible to focus on work, so instead of trying to go against this energy of, lean into the transit and let events lead you where they might; you can focus on work another day.
Nov 30, 2023 - What are the things that you are fearful about in your romantic partnerships, those things that tend to cause you more mental anguish than most things? The Moon is in Cancer and in your 8th house. It is crucial that you ask yourself that…
Nov 30, 2023 - The Moon is in Cancer today and in your 8th house of joint financial partnerships and investments. Are your connections with those you're in partnership with providing you with as much profit as the resources you're putting into them? Do you trust those whom…
Nov 30, 2023 - Today is about feeling a bit more steady with your finances so don't despair, things are going to improve. If you're feeling a little up and down at times, don't think it's permanent. Things are going to be as upbeat as ever in time…
Nov 30, 2023 - This energy can cause an increase in focus, helping you get lots of hard work done today. This is a great day to take a look at your to-do list and see what you have the energy to accomplish. Just remember to take time…
Nov 30, 2023 - Don't try to push yourself in too many directions today, because the more you push the more pressure you're going to exert on… no one but you. Thanks to a tough angle between the Moon in your intense 8th House of secrets and pleasure-loving…
More Horoscopes for Sagittarius
There's a lot going on in the 8 of Wands, and there are multiple meanings depending on the question that you are asking of Tarot. When the 8 of Wands appears, generally the meaning implies something happening quickly to help evolve a situation, or something arriving out of the blue. This is a great card…
Let These Tarot Readings Help Guide You Through Your Day
Daily Gemstone & Crystal Reading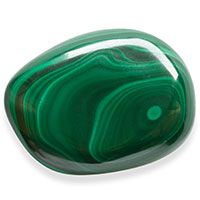 Malachite is most beloved for its healing properties and confidence-boosting reputation. Malachite offers protective and healing qualities, amplifying any change we wish to make in our lives.  This particular crystal is helpful for the intense signs of Scorpio and Capricorn who benefit from personal exploration.  Its primary chakra is our…