Taurus Career Horoscope: Tomorrow

Oct 02, 2023 - Today is a good day to bring the focus back on yourself. The Moon is in Taurus and in your 1st house of self. How much do you allow yourself to direct your energy towards yourself? Also, how much do you allow yourself to direct that energy back to the external world?
It's important that you are centered in your being and confident in yourself, otherwise, you won't be able to achieve all the things you set out to in your career.
Let yourself be a leader if that's something you generally shy away from. The image you project out into the world determines the way others view you, and you want those whom you work with to view as someone who takes initiative and goes for what they want.
More Horoscopes for Taurus
There is a definite feeling of being trapped when the 8 of Swords appears in your day or in your reading. This could be an issue of physical entrapment, such as with matters related to the law or justice, as Swords often deal with legal matters. But Swords also deal with thoughts and words, so…
Let These Tarot Readings Help Guide You Through Your Day
Daily Gemstone & Crystal Reading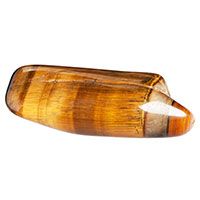 If we are looking to motivate ourselves to make a change or a commitment or are feeling depressed and self-critical, working with or keeping Golden Tiger's Eye near can provide protection and help us to find some sense of balance. Its warmth and brightness, both visually and vibrationally, can help…
WHAT IS YOUR WORKPLACE MATCH?
Find out how you and your career match up!