Taurus Career Horoscope: Yesterday

Dec 04, 2022 - Today is a good day to bring the focus back on yourself. The Moon is in Taurus and in your 1st house of self. How much do you allow yourself to direct your energy towards yourself? Also, how much do you allow yourself to direct that energy back to the external world?
It's important that you are centered in your being and confident in yourself, otherwise, you won't be able to achieve all the things you set out to in your career.
Let yourself be a leader if that's something you generally shy away from. The image you project out into the world determines the way others view you, and you want those whom you work with to view as someone who takes initiative and goes for what they want.
More Horoscopes for Taurus
Let These Tarot Readings Help Guide You Through Your Day
Daily Gemstone & Crystal Reading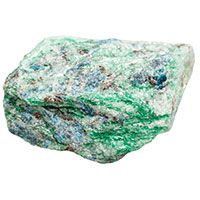 Fuchsite is often associated with healing, loving energy due to this green hue and its ties to the Heart chakra. This crystal allows us to find our inner light and release negative emotional energy, which allows those who use it to become more compassionate and forgiving in our relationships. Due…
WHAT IS YOUR WORKPLACE MATCH?
Find out how you and your career match up!