Virgo Career Horoscope: Yesterday

Nov 25, 2022 - What's your relationship to downtime? Do you lean more towards working so much and not allowing yourself enough time to rest? Ask yourself these questions today as the Moon is in Sag and in your 4th house. It's so easy to get caught up in the cycle of work, work, work that you forget you're a human being with limits!
If you have the belief that you can't afford to rest, because otherwise, that would diminish your efficiency or productivity, I invite you to think about that more deeply. If you don't allow yourself the time to unwind, recuperate and refill your energy reserves, how can you maintain the steam to stay motivated and productive?
The Moon is squaring Neptune in your 7th house, inviting to evaluate your partnerships at work, and whether you have enough trust in them to help support you and take care of things in times when you need support.
More Horoscopes for Virgo
The Magician is almost always a welcome card to see in any Tarot reading. The colors alone on this card are vibrant and bright enough to suggest good things are about to happen. We also see the infinity symbol above the head of the Magician, which suggests that an element of the Divine is in…
Let These Tarot Readings Help Guide You Through Your Day
Daily Gemstone & Crystal Reading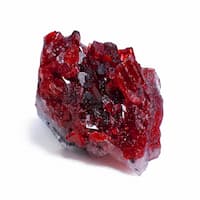 Ruby is a crystal that brings confidence, passion, and motivation. When you feel unmotivated or lackluster, Ruby brings you a sense of positivity and determination to help you reach your goals. This crystal promotes joy, happiness, and self-encouragement. It is especially helpful when you find yourself stuck in a routine…
WHAT IS YOUR WORKPLACE MATCH?
Find out how you and your career match up!