Virgo Career Horoscope: Yesterday

Sep 27, 2023 - Do you feel satisfied within your partnerships at work? Is there an element of mutuality and trust in those connections of yours?
These are pertinent questions to reflect on today as the Moon is in Pisces and in your 7th house of business partnerships. If not, why is that and what are the things that you can do differently or change in order to have healthier and more fulfilling relations at your job.
Healthy and productive relationships are built on trust, reciprocity and hard work. Make sure that those you're in partnership with are seeking the same things you are, and are willing to show up fully in relation to you and vice versa.
More Horoscopes for Virgo
There's a lot going on in the 8 of Wands, and there are multiple meanings depending on the question that you are asking of Tarot. When the 8 of Wands appears, generally the meaning implies something happening quickly to help evolve a situation, or something arriving out of the blue. This is a great card…
Let These Tarot Readings Help Guide You Through Your Day
Daily Gemstone & Crystal Reading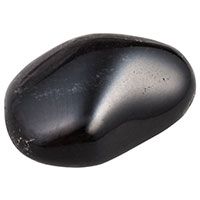 The calming Obsidian crystal is in fact volcanic glass, formed naturally when lava is cooled. It is a safe and grounding stone whose volcanic origins hint at the raw-energy potential inside it. It is a powerful tool for protection and healing.  The signs of Aries, Scorpio, Sagittarius, and Capricorn can…
WHAT IS YOUR WORKPLACE MATCH?
Find out how you and your career match up!