As an astrologer, I've often marveled at how appropriate it was for Thanksgiving to fall under the generous and benevolent sign of Sagittarius. The Archer's time is one noted for expansiveness and giving thanks in general. Think of the agricultural calendar. In the past 3 months prior to Sagittarius, farmers have been at work harvesting the crops. Our ancestors marked the first few days of August with a celebration called Lammas or Lughnasadh. Lammas means "First bread" and denoted the first harvest of the year. I have felt at the 1st of August just the slightest tinge of Fall in the air that begins a slow journey toward Winter.
Lammas is followed by the Fall Equinox celebration of Mabon, and then ultimately we get to the end of October for the Halloween celebration also known as "Samhain" which translates to "Summer's End." This is the last holiday before Thanksgiving, which is to express our gratitude for the harvests we have had. I just want to say that, over my years of studying spiritual principles and practices, I've come to understand that Thanksgiving does not have to come just on the 4th Thursday of the 11th Month of the year.
Projects in our lives and relationships we have sometimes go through similar cycles of work followed by festive celebrations honoring the work done. While the agricultural time map of the fall lapsing into winter has a direct correlation, in our own experiential wheel of the year, the Sagittarius time might have other meanings for us. But at some point there is a desire to celebrate our accomplishments and mark others' contributions as well.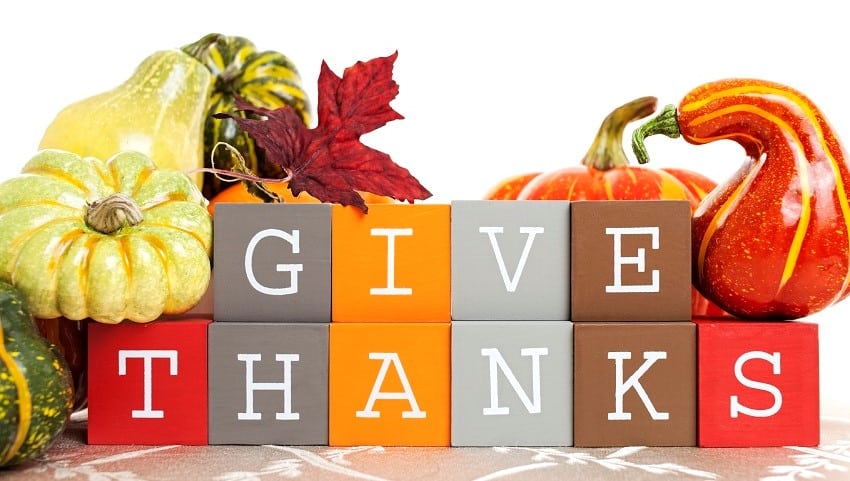 The Gratitude List: Tool for a Spiritual Uplift
Though I often forget this, I hope to choose to celebrate gratitude 7 days a week, 52 weeks a year. When I am feeling low, nothing perks me up like a gratitude list. I have a lot to be grateful for, and so do you. This is a handy tool to have when the December holidays start to wear at the edges, but it's really helpful in the dead of winter. Nothing like making gratitude lists with a cup of chai tea in bleak January!
Today, I'm grateful for my work, for being able to use my skills to help others with their problems. I'm grateful I have a roof over my head and food on the table, for living in a town I have come to adore. I'm grateful for other spiritual seekers who tread similar paths, with whom I can kibbitz over the phone or in person and share our experiences, strength and hope to continue the journey forward. I'm grateful for my car, for my housemate and her 3 wonderful cats, for being close to Fort Collins, Colorado but also that I don't live there. I'm grateful that the world offers such beauty in the form of natural vistas that take my breath away.
See how easy this is? This tool has helped me through times when I wasn't sure where my next meal was going to come from. Try it out the next time you feel some desperation coming on. You might be surprised at the results. I have come to think of gratitude as an effective solvent against the grime of negative thinking. Clears it away in a snap—"Windex for the soul," if you will.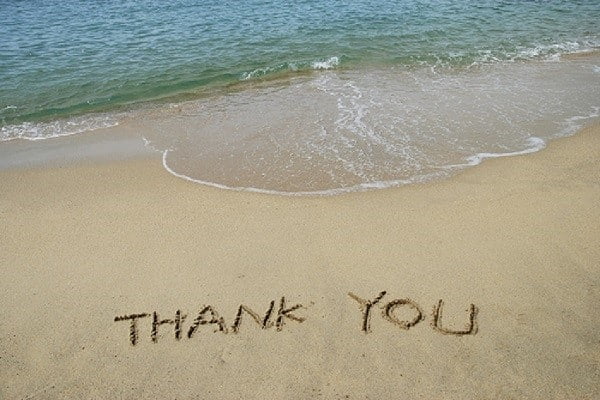 Enhancing Other's Energies
After I write up a gratitude list, I feel a power that can't be denied. In honoring my life, I have found a way to increase my dignity. I have also come to understand that I can turn that energy outward in a positive way. Virtues like gratitude fit with the other virtues of love, forgiveness, acceptance, encouragement and the like. It's nice to build on the spirit of gratitude to find ways to empower others. We all have a need to be recognized and affirmed in healthy ways and to nourish our healthy pride.
When was the last time you told someone you were proud of them? This is a really helpful tool to use, that raises your own spirits as you give another person recognition and encouragement. I have known people who sing songs of being proud of another person. The other man or woman might be slightly embarrassed to see you singing a simple song that just repeats the words "I'm Proud of You" again and again, but you can end it by singing "And I hope that you are proud of you too!"
Gratitude also encourages better powers of observation and listening. When I feel this amazing emotion, a warmth starts to radiate out of my heart, and a fullness in appreciation of my surroundings engulfs me. I want to take it all in, and that extends to the awareness of the other people in my life. I mentioned before I was grateful for my housemate's 3 cats. Sometimes stroking the fur of one of the kitties elicits some larger feelings of adoration that make me want to do things for others. Gratitude will frequently push me to be a better person and to forget the problems that loom large in my puny egotistical mind.
Onward Onto December!
As we take this day to pause in the United States and offer up our gratitude, my hope is that readers will remember these practical skills which can help us as we navigate the upcoming end-of-year festivities, and to dispel the stress we might encounter more quickly.
So when you're standing in line with another customer at the store who is driving the clerk batty, or when you encounter bad drivers who don't know how to navigate in the snow, a quick check-in to say "I'm grateful for this wonderful and warm vehicle" for example, can ease your tensions.
Cheering up those friends who have a hard time during December by sharing your appreciation of them will also raise your spirits and help you to radiate the truer joys of the season.
Happy Thanksgiving! What is on your gratitude list?