May 29, 2023 - You've got a pleasant day ahead of you, and no one can deny your positive attitude. Action planet Mars is moving through Leo and your emotional 4th House of home and family, where it is forming a harmonious beam to the intuitive Moon, currently touring Libra and your systematic 6th House of daily work and routine.
This transit encourages you to mine the ladies in your life for advice and opportunities. If there is a woman whose professional savvy you admire then reach out for some words of wisdom; you never know what things could lead to and under today's auspicious stars it's more than possible she might offer up a new opportunity alongside her verbal advice.
You've never been the kind to shy away from knowledge, so take today to really mine the people in your life and see what nuggets of gold you can take away from your efforts.
May 29, 2023 - Are you willing to do the daily work necessary in order for your romantic partnerships to work out? This is a great question to meditate on today as the Moon is in Libra and in your 6th house. Relationships just like any other aspect…
May 29, 2023 - Discipline is discipleship, this means that discipline isn't thinking "oh, I hate doing this but I have to do it anyway." It means knowing that you're doing what you're doing because it is paving the way for you to accomplish what you want to.…
May 29, 2023 - This is a deeply contemplative time for you and you may find money issues rising to the surface with unexpected speed today. Now is the time to take a step back and think about your future plans. Does there need to be some adjustment…
May 29, 2023 - This planetary energy may cause frustration, especially when it comes to your thoughts, Taurus. You may need to focus on self-care to promote positivity and good vibrations. Take some time to care for yourself with exercise and gratitude this morning. Selenite is an emotionally…
May 29, 2023 - There is a lot going on in the heavens today, and while some signs will be putting this energy to positive effect in the bedroom, that isn't exactly outlined in your daily planetary program. The intuitive Moon is in Libra and your efficient 6th…
More Horoscopes for Taurus
The symbolism in the 3 of Swords is very raw and real. When life brings heartbreak, the Tarot offers the 3 of Swords. This can be heartbreak over any situation, romantic, or just a life experience that has caused some very real pain. Here is a heart that has been pierced by 3 swords. In…
Let These Tarot Readings Help Guide You Through Your Day
Daily Gemstone & Crystal Reading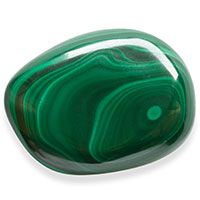 Malachite is most beloved for its healing properties and confidence-boosting reputation. Malachite offers protective and healing qualities, amplifying any change we wish to make in our lives.  This particular crystal is helpful for the intense signs of Scorpio and Capricorn who benefit from personal exploration.  Its primary chakra is our…