Nov 29, 2022 - Today is about making major strides for you, Taurus, but whether or not those strides will take place in the bedroom or somewhere else entirely is an important question, and one you'll have to answer for yourself. You could try and head in that direction, but it seems the planets might have plans for you elsewhere.
The Moon is gliding through Aquarius and your ambitious 10th House of professional goals and long-term achievements, so don't be shocked if your Tuesday lacks excitement, and while she's here she will align with karmic Saturn in this same sector of your chart, helping you get serious about the work in front of you.
This vibration will probably keep you oriented towards work, but there's a chance you could burn off any excess energy and frustration when the day comes to a close, preferably with something that gets your blood pumping and brings a bit of pleasure your way.
More Horoscopes for Taurus
The 2 of Swords has much different energy than the Ace that came before it. This is a card that shows that inaction may be the place you are in regarding a specific situation. You may be at a crossroads on the decision, as noted by the crossed swords in front of the figure in…
Let These Tarot Readings Help Guide You Through Your Day
Daily Gemstone & Crystal Reading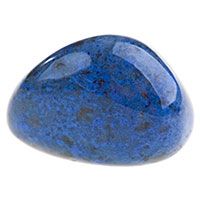 Dumortierite's primary chakra is the Third-Eye chakra, which speaks to our spiritual expression and intuitive abilities, helping us find our purpose. Particularly helpful to Leo, this calming crystal can help us feel supported if we're having issues with confidence and troubled thoughts, making it hard to sleep. Some even claim…