Nov 26, 2022 - You tend to think you know yourself inside and out, Taurus, and for the most part you certainly do, but that doesn't account for the fact that people–and our passions–are given to some change over a period of time, and I wouldn't be entirely surprised if your wants and desires are going through something of a change right now.
The emotional Moon is in Capricorn and your 9th House of foreign cultures and exotic experiences, and throughout the day she'll be forming harmonious beam to change-maker Uranus, which can occasionally cause some upsets. Fortunately, with the Moon in friendly angle any upsets should be relatively easy.
Since you're hosting the planet of change in your sign, and the Moon is encouraging you to look further afield to quench your desires, lean into the vibrations and see if something new isn't exactly what you've been looking for all along.
More Horoscopes for Taurus
The Magician is almost always a welcome card to see in any Tarot reading. The colors alone on this card are vibrant and bright enough to suggest good things are about to happen. We also see the infinity symbol above the head of the Magician, which suggests that an element of the Divine is in…
Let These Tarot Readings Help Guide You Through Your Day
Daily Gemstone & Crystal Reading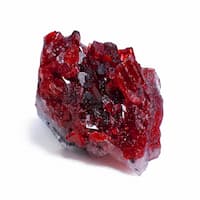 Ruby is a crystal that brings confidence, passion, and motivation. When you feel unmotivated or lackluster, Ruby brings you a sense of positivity and determination to help you reach your goals. This crystal promotes joy, happiness, and self-encouragement. It is especially helpful when you find yourself stuck in a routine…