Sep 24, 2023 - This is the kind of day to roll up your sleeves and get to work, and you can be absolutely certain the planets will be backing you up so there's no excuse for slacking right now.
The intuitive Moon is moving through your 6th House of routine and efficiency, so you're more than primed to perform at optimum capacity, and throughout the day she'll be forming a number of productive angles across the sky, most notably to the Sun in your grounded 2nd House, encouraging you to work your way up life's great ladder of professional achievements and long-term ambition.
Under these powerful alignments the world is your oyster so don't waste a moment resting on your laurels. There's money on the table so get to it and don't leave it lying there because you'll kick yourself for missing out on a golden opportunity down the road.
Sep 24, 2023 - The Moon is in Capricorn and in your 5th house of romance today, however it is also trining Mercury in your 1st house of self. This configuration is highlighting the importance of remaining centered and fulfilled within yourself and being, especially in your romantic…
Sep 24, 2023 - Do you enjoy your work? Do you feel inspired in what you do? These are relevant questions to ponder as the Moon is in Capricorn and in your 5th house of creative self-expression. Practice bringing more of your creative vision into your work. Otherwise,…
Sep 24, 2023 - This is a time to focus on your creative spirit. Do you have a good relationship with your finances? This lunar energy is calling you to slow down this is a good time to go inwards and have an honest conversation with yourself. What…
Sep 24, 2023 - You may be feeling extra analytical and detail-oriented this week, Virgo. Use this energy to tackle tasks that require focus and attention to detail. Carry or wear Clear Quartz to help you stay clear-headed and focused. Eating foods that are high in fiber, like…
Sep 24, 2023 - It could be a little difficult to get in the groove and pursue your desires on a day like this, but that doesn't mean it's impossible. The intuitive Moon is moving through your efficient 6th House of wellness and routine, so sex isn't exactly…
More Horoscopes for Virgo
The presence of the Queen of Cups in your day suggests there is a lot of intuitive energy in the air. This Queen often signifies that an older woman, or person, likely of the Water Signs in astrology, will make a presence in your day. This court card symbolizes the zodiac sign of Scorpio, but…
Let These Tarot Readings Help Guide You Through Your Day
Daily Gemstone & Crystal Reading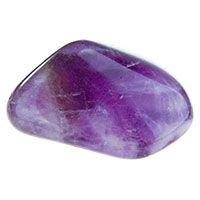 Amethyst is a member of the Quartz family, its color range starts with the palest lilac and goes to the deepest and darkest of purples. In its raw state, it forms in points, from tiny clusters in the druse, to huge natural termination. Containing qualities of purification and protection, Amethyst…