Dec 05, 2022 - This could be a very busy day for you, Pisces, so even if you planned to lounge in bed for a few extra hours then putter around the house for the day, well, let's just say that's probably not on the planetary program.
The Moon is moving through Taurus and your buzzy 3rd House of local community and friends, so chances are your phone will be blowing up before the day even gets started. It's fine if you weren't expecting that–you probably weren't–because the Moon will align with Uranus throughout the day, casting an air of unexpected surprise over just about everything she touches.
Listen up to what people say and where they lead you, because among all this uncharted territory you could wind up on a path that leads you right to a pot of gold. Now isn't that a nice surprise, Pisces?
Dec 05, 2022 - What is the nature of the dialogue between you and your romantic partners? Do you know how to communicate clearly and directly with one another in a way that enables there to be trust and transparency in your relationship? The Moon is in Taurus…
Dec 05, 2022 - The Moon is in Taurus and in your 3rd house of communications today. How skillful are you in expressing your thoughts and ideas in a clear fashion? If you feel like you could afford to hone that ability of yours, this would be the…
Dec 05, 2022 - Have you paid all your bills and double-checked your expenses, Pisces? You don't want to find an unwanted message reaching you which reminds you of something that simply slipped your mind! Today is the day to get organized under this Moon, so get your…
Dec 05, 2022 - A surge of energy helps you feel inspired today, Pisces, encouraging you to work hard and focus on projects that will bring you closer to your goals. Don't take this energy for granted, but rather, try to start the day with exercise to help…
Dec 05, 2022 - This is going to be a rather busy day for you, Pisces, but even if your schedule looks empty at the moment believe me when I say things will probably heat up when you least expect them. The Moon is moving through your buzzy…
More Horoscopes for Pisces
Let These Tarot Readings Help Guide You Through Your Day
Daily Gemstone & Crystal Reading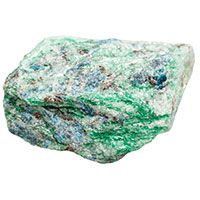 Fuchsite is often associated with healing, loving energy due to this green hue and its ties to the Heart chakra. This crystal allows us to find our inner light and release negative emotional energy, which allows those who use it to become more compassionate and forgiving in our relationships. Due…