Sep 24, 2023 - You may be feeling more sensitive than usual this week, Pisces.
Honor your emotions and allow yourself to feel them fully. Try doing some gentle yoga or taking a long walk in nature to help ground yourself. Carry or wear Moonstone to help you connect with your intuition and inner wisdom.
Eating foods that are high in magnesium, like leafy greens and nuts, will help support your nervous system. Make sure to set aside time for creativity and self-expression.
More Horoscopes for Pisces
The presence of the Queen of Cups in your day suggests there is a lot of intuitive energy in the air. This Queen often signifies that an older woman, or person, likely of the Water Signs in astrology, will make a presence in your day. This court card symbolizes the zodiac sign of Scorpio, but…
Let These Tarot Readings Help Guide You Through Your Day
Daily Gemstone & Crystal Reading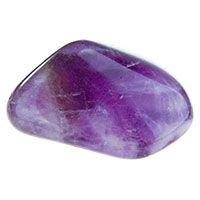 Amethyst is a member of the Quartz family, its color range starts with the palest lilac and goes to the deepest and darkest of purples. In its raw state, it forms in points, from tiny clusters in the druse, to huge natural termination. Containing qualities of purification and protection, Amethyst…