Capricorn Daily Horoscope

May 29, 2023 - Things should go rather well on the work front today, so enjoy that for all you can. There is an auspicious angle between the Moon in Libra and your 10th House of professional success and ambition and energizer Mars in Leo and your financially minded 8th House, so you could win big with a project you've been toiling away at for some time.
This is not the day to hide your light; if you've got something to show off then be sure you make people aware of all you've accomplished and you should get your just reward. Since the 2nd House deals with our earned income while the 8th House deals with lump sums like bonuses, inheritances, or tax returns, it is more probably whatever money comes your way will be in one large chunk as opposed to a regular raise.
Thanks to the friendly nature of the skies you can be sure you'll be pleased with whatever does comes your way.
May 29, 2023 - The Moon is in Libra and in your 10th house today, this is bringing the focus on the public and external aspect of your relationship. Is the image that you present to the world of your romantic partnership an accurate portrayal of the reality…
May 29, 2023 - Are you in touch with your calling? This is something to ask yourself today as the Moon is in Libra and in your 10th house of career. So often people go through their lives, mindlessly working at a job that doesn't fulfill them, that…
May 29, 2023 - This is a time of powerful emotion for you and you may find past feelings about finances rising to the surface today. It's important to take time to analyze your emotions at this time. Don't bury what rises to the surface or try to…
May 29, 2023 - While you may feel more like sharing your thoughts and ideas with colleagues, be careful about who you trust today, Capricorn. It's important to follow your intuition today. Try starting the day with meditation and chakra work to deepen your connection to your own…
May 29, 2023 - This day starts off on a rather steamy note, as Mars is orbiting through Leo and your intimate 8th House of sex and secrecy. This transit can feel like you've got a fire under your collar all the time, and while it can lead…
More Horoscopes for Capricorn
The symbolism in the 3 of Swords is very raw and real. When life brings heartbreak, the Tarot offers the 3 of Swords. This can be heartbreak over any situation, romantic, or just a life experience that has caused some very real pain. Here is a heart that has been pierced by 3 swords. In…
Let These Tarot Readings Help Guide You Through Your Day
Daily Gemstone & Crystal Reading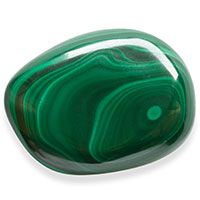 Malachite is most beloved for its healing properties and confidence-boosting reputation. Malachite offers protective and healing qualities, amplifying any change we wish to make in our lives.  This particular crystal is helpful for the intense signs of Scorpio and Capricorn who benefit from personal exploration.  Its primary chakra is our…