May 29, 2023 - You're going to be more than a little busy today, Gemini, thanks to the stars coming together overhead in a day of positivity and growing productivity. Action planet Mars in Leo and your 3rd House of communication will align with the intuitive Moon in Libra and your 5th House of creativity and passion, setting you front and center among your peers.
If you're looking for new opportunities to increase your standing then don't hide your light under a bushel; these sectors of your chart are all about putting yourself in the spotlight, and thanks to the friendly alignments in the sky you can be sure the universe will meet you halfway on any endeavors you might undertake.
Since the Moon is all about channeling your inner wisdom let your animus side take the wheel today and see what kind of creations you can come up with; something tells me there is a powerful project lurking within you.
May 29, 2023 - Do you feel it comes naturally to you to remain in touch with the fun and pleasurable parts of your romantic relationships? This is a good question to ask yourself today as the Moon is in Libra and your 5th house of romance. It…
May 29, 2023 - Do you experience joy and pleasure at your job? Do you feel inspired doing what you do? As the Moon is in Libra and in your 5th house of creative self-expression, these are relevant topics to meditate on. It is crucial that you find…
May 29, 2023 - This is a fantastic time for networking so now is the time to put yourself out there and see what opportunities are there for you. Money issues can be resolved through positive communication today. Don't let fear or pride stand in the way of…
May 29, 2023 - You feel more like celebrating and enjoying life than usual today, Gemini. This carefree energy helps you relax and enjoy the day. Amplify your optimism by working on manifestation and practicing gratitude. Focus on things that bring you joy to amplify confidence today. Selenite…
May 29, 2023 - Voice your desire, Gemini, and the Universe will reward your courage with wave after wave of pleasure. The stars are coming together in one of the most harmonious angles of the month and they happen to be illuminating some very exciting and sexy parts…
More Horoscopes for Gemini
The symbolism in the 3 of Swords is very raw and real. When life brings heartbreak, the Tarot offers the 3 of Swords. This can be heartbreak over any situation, romantic, or just a life experience that has caused some very real pain. Here is a heart that has been pierced by 3 swords. In…
Let These Tarot Readings Help Guide You Through Your Day
Daily Gemstone & Crystal Reading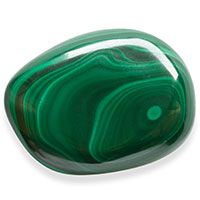 Malachite is most beloved for its healing properties and confidence-boosting reputation. Malachite offers protective and healing qualities, amplifying any change we wish to make in our lives.  This particular crystal is helpful for the intense signs of Scorpio and Capricorn who benefit from personal exploration.  Its primary chakra is our…