Dec 01, 2022 - Today is about thinking of how your spiritual and material worlds can merge as one. Is there an imbalance between the two, Gemini.
Think about how you can thrive in the coming future. The universal energies are cheering for you to succeed so ask yourself how you can tap into its energy at this time.
The reality you want can be manifested by you, so be sure to think long and hard at this time about what you want, Gemini. Take time to plan today and prepare for the coming future.
More Horoscopes for Gemini
It's always a wonderful sign when the Ace of Cups appears in a Tarot reading, especially if that reading is asking a simple Yes or No question. The answer, in this case, is most definitely a YES, and the Ace of Cups brings with it an offering of love. This is a loving card to…
Let These Tarot Readings Help Guide You Through Your Day
Daily Gemstone & Crystal Reading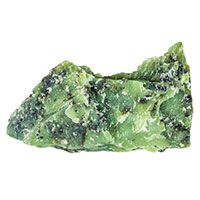 The Serpentine crystal (also called New Jade) can be soothing when we are struggling to overcome feelings of anger or irritability. This stone can help us reset ourselves, find abundance, and manifest healing energy. For energetic Gemini, a sign that needs its good humor and to get others on their…