Gemini Money Horoscope: Tomorrow

Dec 05, 2023 - Some introspection is on the agenda with this lunar energy so it's important to take some time out and consider ways you can make changes in your situation on a personal level that benefits you.
A shift in perspective may be needed. Where do you feel you are lacking in your life on a material level? Be open to welcoming abundance and receiving ideas for alternative avenues of income. The key now is to think outside the box.
In what ways can you use your passions to help you make more money? This is a time for understanding that true security comes from within. Don't look to the outside to bring you fulfillment. Look at what lies inside instead.
More Horoscopes for Gemini
The Knight of Pentacles is in no hurry. We see no sudden movement in this card. He is resting on his horse, and looking at his pentacle almost as if he is meditating on it, or more aptly, considering his next move. Knights often bear messages or information, but also represent the mid-point of a…
Let These Tarot Readings Help Guide You Through Your Day
Daily Gemstone & Crystal Reading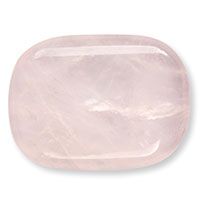 Rose Quartz is one of the most loving, gentle crystals available. Bringing us positive energy, Rose Quartz can assist with love, relationships, and self-care. It can even help those suffering from self-esteem that is too low or too high.  With anything to do with love, Rose Quartz is right there…