May 29, 2023 - You've got a lot of ideas bubbling up within you, and today the Universe is encouraging you to show them off and, in the process, see whom you can attract with all your brilliance. Action planet Mars is currently moving through Leo and your 5th House of creativity and glamour, so if you've been working away at a project recently then you're on the right track.
Today la Luna will reach out from Libra and your 7th House of one-on-one relationships and contracts, forming a harmonious beam with the red planet. Someone could come out the woodwork to boost you up the ladder because they recognize your incredible potential.
From the look of the stars you've definitely earned this! These sectors of your chart also deal with romance, so it's possible a romantic partner might turn into a professional one as well, or perhaps it works out the other way around!
May 29, 2023 - Do you have an easy time compromising in your romantic partnerships? How much do you allow yourself to bring yourself in relationships and how much do you allow them to do the same? These are relevant questions to think about today the Moon is…
May 29, 2023 - Do you feel satisfied within your partnerships at work? Is there an element of mutuality and trust in those connections of yours? These are pertinent questions to reflect on today as the Moon is in Libra and in your 7th house of business partnerships.…
May 29, 2023 - The lunar energy is bringing powerful confidence to you. Now is the time to move forward with your financial plans. Trust in the energy of the universe and believe in yourself. The stronger your positive thinking is, the more success will come to you.…
May 29, 2023 - You're more focused on your goals and hard work than usual today, Aries, making this a great day to be as productive as possible. Focusing on the things you need to get done will help you feel more confident and capable today. Carnelian is…
May 29, 2023 - There's no point in hiding your light away from the world, Aries, as much as you might enjoy that, but under today's illuminating and positive skies it'll be impossible for you to hide away. Action planet Mars is currently in Leo and your 5th…
More Horoscopes for Aries
The symbolism in the 3 of Swords is very raw and real. When life brings heartbreak, the Tarot offers the 3 of Swords. This can be heartbreak over any situation, romantic, or just a life experience that has caused some very real pain. Here is a heart that has been pierced by 3 swords. In…
Let These Tarot Readings Help Guide You Through Your Day
Daily Gemstone & Crystal Reading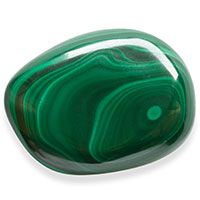 Malachite is most beloved for its healing properties and confidence-boosting reputation. Malachite offers protective and healing qualities, amplifying any change we wish to make in our lives.  This particular crystal is helpful for the intense signs of Scorpio and Capricorn who benefit from personal exploration.  Its primary chakra is our…