Jan 27, 2023 - Today is a good day to bring the focus back on you. The Moon is in Aries and in your 1st house of self. How much do you allow yourself to direct your energy towards yourself? Also, how much do you allow yourself to direct that energy back to the external world?
It's important that you are centered in your being and confident in yourself, otherwise, you won't be able to achieve all the things you set out to in your career. Let yourself be a leader if that's something you generally shy away from. The image you project out into the world determines the way others view you, and you want those whom you work with to view as someone who takes initiative and goes for what they want.
The Moon is also squaring Pluto in your 10th house, highlighting the importance of being confident in yourself in order to achieve what you want in your career.
More Horoscopes for Aries
The symbolism in the 3 of Swords is very raw and real. When life brings heartbreak, the Tarot offers the 3 of Swords. This can be heartbreak over any situation, romantic, or just a life experience that has caused some very real pain. Here is a heart that has been pierced by 3 swords. In…
Let These Tarot Readings Help Guide You Through Your Day
Daily Gemstone & Crystal Reading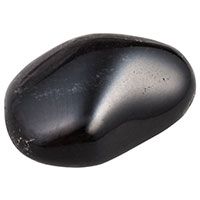 The calming Obsidian crystal is in fact volcanic glass, formed naturally when lava is cooled. It is a safe and grounding stone whose volcanic origins hint at the raw-energy potential inside it. It is a powerful tool for protection and healing.  The signs of Aries, Scorpio, Sagittarius, and Capricorn can…
WHAT IS YOUR WORKPLACE MATCH?
Find out how you and your career match up!