Nov 29, 2022 - Community is such a determining factor of whether you experience joy or fulfillment at your job. The Moon is in Aquarius today and in your 11th house.
This is highlighting the nature of your relationship to your coworkers. Do you have an easy time working with others? Are you good at delegating? Do you get the sense that the people you work with are striving towards the same visions and goals as you?
These are all relevant equations to ask yourself today. Keep working towards making all those things a part of your reality at work, specifically in relation to others.
More Horoscopes for Aries
The 2 of Swords has much different energy than the Ace that came before it. This is a card that shows that inaction may be the place you are in regarding a specific situation. You may be at a crossroads on the decision, as noted by the crossed swords in front of the figure in…
Let These Tarot Readings Help Guide You Through Your Day
Daily Gemstone & Crystal Reading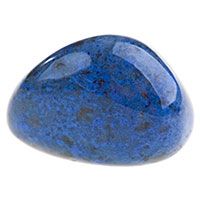 Dumortierite's primary chakra is the Third-Eye chakra, which speaks to our spiritual expression and intuitive abilities, helping us find our purpose. Particularly helpful to Leo, this calming crystal can help us feel supported if we're having issues with confidence and troubled thoughts, making it hard to sleep. Some even claim…
WHAT IS YOUR WORKPLACE MATCH?
Find out how you and your career match up!