Nov 26, 2022 - Are you in touch with your calling? This is something to ask yourself today as the Moon is in Capricorn and in your 10th house of career.
So often people go through their lives, mindlessly working at a job that doesn't fulfill them, that doesn't give their soul that sense that it's exactly where its meant to be. If that's your current situation, what can you do to change that?
Even if you can't manage to turn your vocation into your everyday job, practice pursuing it as a hobby on the side. Whatever you dedicate yourself to, will eventually flourish and become your reality even if it doesn't look exactly like what you want.
More Horoscopes for Aries
The Magician is almost always a welcome card to see in any Tarot reading. The colors alone on this card are vibrant and bright enough to suggest good things are about to happen. We also see the infinity symbol above the head of the Magician, which suggests that an element of the Divine is in…
Let These Tarot Readings Help Guide You Through Your Day
Daily Gemstone & Crystal Reading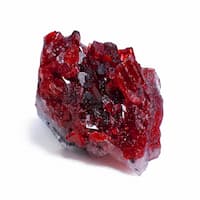 Ruby is a crystal that brings confidence, passion, and motivation. When you feel unmotivated or lackluster, Ruby brings you a sense of positivity and determination to help you reach your goals. This crystal promotes joy, happiness, and self-encouragement. It is especially helpful when you find yourself stuck in a routine…
WHAT IS YOUR WORKPLACE MATCH?
Find out how you and your career match up!