For the Month of: January 2023
January - Welcome to 2023, dear Aries! It's the first month of the year, the canvas is blank, and the year ahead is full of abundance, happiness, joy, and a renewed sense of fun, faith, and optimism. The Sun continues to move through Capricorn, with Mercury and Mars retrograding in your career and communication sectors. Although you feel the green light to go, the month ahead asks that you carefully and patiently step forward. Pause, surrender, and use the current energies to plan for action steps in the future.
Venus, the planet of love, beauty, and money, moves into Aquarius on January 2, amplifying your networking sector. This is a great time to connect and mingle with others, whether with friends or at conferences, meetings, or group events. New connections can prove to be rewarding downlines. If you are feeling stuck or restricted, change your routine so you can shift your energy and flow more freely.
A Full Moon on Friday, January 6, lights up your home life. Full Moons represent a climax and peak of the current Lunar energies that bring manifestation. This is the first Full Moon of the year and great for addressing balance in life and work. Since Full Moons amplify emotional energies, its powers increased in its home sign. As a result, you'll feel more emotional than usual and may want to lay low. Sounds like pampering and TLC are on the menu!
After nine weeks of retrograding, red-hot Mars stations direct on January 12, bringing immense energy to multitask and approach goals with newfound confidence. In addition, the Moon in Libra currently clashes with your Sun sign, or other personal Aries placements, bringing residual feelings to the surface that hamper growth and success.
Then, on January 18, chatty Mercury goes direct in Capricorn during a Sun-Pluto conjunction in your career sector. These transits present challenging situations and stress; however, this is a significant period that purges excess baggage, blocking career and long-term gains.
The Sun enters Aquarius on January 20, and more attention is given to your dreams, wishes, social groups, or world views. Aquarius is about being yourself, unconventional, with flaws, beauty, glory, and all. No fake friends are the anthem, and there's a deep, unrestricted urge to let your freak flag fly.
The next day, a New Moon in Aquarius arrives like a lucky star to manifest your wishes for the year ahead. A New moon is a powerful window of time dedicated to renewal and rejuvenation. This is an excellent time for planting seeds, conceiving new ideas, and starting new projects. Your house of gains is activated, and it's time to step your game up. Go after your goals and dreams.
On January 22, Uranus goes direct in Taurus, and change is on the horizon for you regarding money, material gain, self-worth, and value. Approaches and beliefs that do not serve your greater good will be replaced by those that benefit you.
Finally, the month ends with Venus moving into intuitive Pisces on January 26, with the Moon in your Sun sign also connecting to other Aries placements. Venus in Pisces is like a soulful rhythm of entrancement, bringing a dose of sweetness to your love life.
January brings rest, rejuvenation, new doors to success, and happiness. Encouraging you to see life from a different perspective and make the space so you can tune in and listen. Happy January!
January's affirmation, "My greatest gift is to love and care for others, extending that same love and care to myself. I learn to work better with others, building teams, and collaborating toward a vision that takes me where I want to go."
Make sure to check back every month to get your personalized astrological insight from our experts.
Want more information about your own personal astrology? Discover more about your zodiac sign, monthly transits, and your birth chart through our free resources.
Get Your Free Horoscopes Here
Let These Tarot Readings Help Guide You Through Your Day
Daily Gemstone & Crystal Reading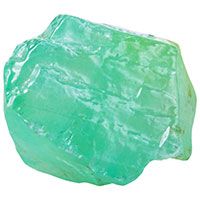 Because its primary chakra is the Heart chakra, working with Green Calcite can strengthen our connection You could also create an "Opportunity Elixir" by infusing your drink with Green Aventurine. Place a small (clean) chunk in your water or tea and let it soak for 30 minutes or more. The…