For the Month of: June 2023
June - June is full of high energy and excitement, Aries! You'll feel like the ruler of your domain. The cosmos align to give you the stamina and determination to achieve your goals. But this isn't just any old energy; this is the energy of purity and balance. Last month, you experienced a transformational Lunar eclipse that brought much-needed change. This month is all about taking responsibility for your life and making smart choices that benefit you in the long run.
The month begins with a tasty Jupiter-North Node conjunction in Taurus on June 1, empowering you to recognize your worth and take steps toward achieving your desires. This transit is a moment to embrace the simple pleasures of life. With Jupiter's expansive energy at your side, you are encouraged to take bold steps toward creating a life that truly aligns with your authentic self.
A few days later, a Full Moon in Sagittarius arrives, illuminating your expansion sector and bringing a magical energy that promises to ignite your sense of adventure and expand your horizons. The Full Moon symbolizes a beautiful moment when the sky is alight with the luminous glow of La Luna. It's a time when the veil between the physical and spiritual worlds is at its thinnest and intuition is more profound.
For you, dear Aries, this Full Moon is about stepping outside your comfort zone, tuning into your exotic side, and exploring the world around you. The energies are associated with travel, higher learning, publishing, and personal growth.
Then, on June 5, Venus moves into bold and confident Leo. Venus in Leo brings excitement and joy to your romantic relationships and entertainment pursuits, giving you the courage and confidence to go after your desires. Your romantic life will likely heat up, as Venus brings a sense of adventure and playfulness to your relationships. Whether single or in a committed partnership, this energy will inspire you to take risks and pursue your passions, leading to exciting new connections and experiences.
On June 11, Mercury moves into its ruling sign of Gemini, bringing with it a surge of energy to your communication sector, Aries. You'll find this to be a busy time where you'll connect with others, exchange ideas, and express yourself with clarity and confidence.
Mark your calendars, Aries, because June 17 brings in a double dose of celestial energy that will keep you on your toes. First up, a New Moon in Gemini arrives, igniting your communication sector with a burst of fresh energy and ideas. But that's not all, Saturn is also going retrograde in Pisces, which may sound intimidating. However, it's profound energy that will take you on a journey of self-discovery and inner growth. With Saturn in retrograde, you'll need to dive deep into your subconscious mind and the hidden beliefs that shape your behavior and decision-making. It's a time to confront your fears, doubts, and insecurities head-on.
June 20 marks a special time for you, Aries, as the Sun enters the nurturing and sensitive sign of Cancer, ushering in the start of the Summer solstice. As the Sun reaches its highest point in the sky, you can tap into your inner light and connect with the divine energy of the universe. It's time to celebrate your personal growth and spiritual journey. Embrace your unique path and honor the lessons you've learned.
As June comes to a close, Aries, you'll experience a shift in energy when Mercury enters Cancer and joins the Sun in your emotional sector on June 26. This transit is about focusing on your domestic life, and creating a comfortable and supportive environment where you can recharge and reconnect with loved ones. Expect heart-to-heart conversations. In addition, Neptune goes retrograde on June 30, and you may find yourself drawn to spiritual practices.
Overall, June symbolizes balance and harmony as the forces of light and dark come into equilibrium during Solstice. To help support the wide range of shifts you may experience this month, use peppermint essential oil to boost focus and concentration, along with Carnelian, for creativity and motivation.
June's mantra, "I am the master of my fate, the captain of my soul. I move forward with purpose and power."
Make sure to check back every month to get your personalized astrological insight from our experts.
Want more information about your own personal astrology? Discover more about your zodiac sign, monthly transits, and your birth chart through our free resources.
Get Your Free Horoscopes Here
The 9 of Swords gives us both literal and metaphorical symbolism. This is one of the darkest cards in the Tarot, and this imagery appearing in your reading can be upsetting on it's own. If you see the 9 of Swords and are asking the Tarot about a stressful situation, this card may not exactly…
Let These Tarot Readings Help Guide You Through Your Day
Daily Gemstone & Crystal Reading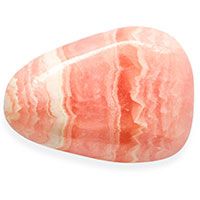 Rhodochrosite, with its endearing shades of pink, radiates love, plain and simple. This might be one of the most gentle pink stones as it soothes, comforts, and vibrates to the energies of inner peace; however, this stone is all about sending loving vibes to your own soul.   Compassionate Rhodochrosite's primary…