Mar 29, 2023 - Is someone putting a damper on your professional progress? With the Moon currently touring your 10th House of career & ambition, you've been giving your work your all, but today don't be surprised if your progress comes to a thudding halt thanks to a partner's shady actions. Expansive Jupiter is currently touring your 7th House of one-on-one relationships and contracts, and today he will be forming a harsh square with the Moon, bringing up power dynamics and struggles you'd normally prefer to avoid.
Perhaps a lover feels slighted by all the time you've been putting in at the office (even if it's virtually) and instead of calmly communicating this, they throw a temper tantrum instead. On the flipside a coworker might emerge from the woodwork as a snake in the grass, ready to pounce on any perceived weakness because they see you as a threat.
Treat people a little more carefully, and you might find they're even more ready to support your ambitions than before when the planets move on to calmer places.
Mar 29, 2023 - The Moon is in Cancer and in your 10th house. How can you allow your romantic relationship to be an example for others of what an ideal relationship looks like? When I say an ideal relationship, I mean one that is built on honesty,…
Mar 29, 2023 - Today is a good day to ask yourself "am I where I want to be in my career?" The Moon is in Cancer and in your 10th house. If you feel like you're not, why is that the case? Now what's even more important…
Mar 29, 2023 - This is a positive day for finances, Libra, as the Moon is promoting grounding and realism to your financial situation.  Now is the time to assess yourself honestly and think of how and where improvements can be made. Spending time writing down your goals…
Mar 29, 2023 - This is a time to take action on your ideas and aspirations, Libra. Consider starting a new creative project or taking a step towards a long-term goal. Carry a piece of rose quartz with you to promote self-love and confidence, which will help you…
Mar 29, 2023 - Are you going to be a boss in the bedroom or the boardroom today? As much as you might like to do both, sometimes you've got to pick a lane and stick to it. With the Moon moving through your ambitious 10th House you've…
More Horoscopes for Libra
The 10 of Cups is a wonderful card to see in any reading, and when it shows up in your day, you are being given a message of pure love. For Yes/No questions today, the answer this loving card brings is an absolute YES. You are going to get what you want, and then some.…
Let These Tarot Readings Help Guide You Through Your Day
Daily Gemstone & Crystal Reading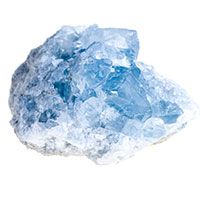 Celestite is a deeply spiritual crystal that helps to connect us to divine wisdom and supernatural forces within the cosmos. This is a crystal to use when you are strengthening your spiritual abilities. It is also a wonderful crystal for those exploring their clairvoyant or psychic abilities. It promotes inner…