Dec 05, 2022 - This is going to be a very, very interesting day, Libra, and you can be all but sure that some rather serious matters will be front and center, but that doesn't have to be a bad thing if you don't let it! You just need to keep your wits about you and you'll be fine.
The intuitive Moon is moving through Taurus and your intense 8th House of lump sums and shared finances, and while she's there she'll line up at the exact same degree as rebellious Uranus, the planet of surprise. No one ever really wants a financial surprise because we automatically assume it'll be negative, but the thing is you really have no idea what will come your way today because Uranus is involved, so chances are this could very well be a pleasant surprise.
Do your part by keeping an eye on your spending then let the world do its part and go from there.
Dec 05, 2022 - What are the things that you are fearful about in your romantic partnerships, those things that tend to cause you more mental anguish than most things? The Moon is in Taurus and in your 8th house. It is crucial that you ask yourself that…
Dec 05, 2022 - What is the current nature and condition of your joint financial partnerships and investments? The Moon is in Taurus today and in your 8th house, and it is asking you to reflect just on that. Do your investments give you back as much as…
Dec 05, 2022 - Focusing on yourself and your needs is pretty important today, Libra. It's important to take this time to relax because things are about to speed up. How much do you dedicate to your needs these days? You may have been putting quite a bit…
Dec 05, 2022 - This planetary energy might create a stubborn energy within your body, Libra, making it harder for you to go with the flow and get along with others. Try taking a relaxing bubble bath to ease tension in the body and help the energy of…
Dec 05, 2022 - Things could heat up very quickly today, Libra, and you probably won't be expecting it one bit when they do, so watch out if you don't want to get burned–then again, if you're in the mood for a little fire this could be just…
More Horoscopes for Libra
Let These Tarot Readings Help Guide You Through Your Day
Daily Gemstone & Crystal Reading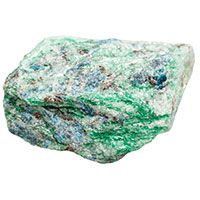 Fuchsite is often associated with healing, loving energy due to this green hue and its ties to the Heart chakra. This crystal allows us to find our inner light and release negative emotional energy, which allows those who use it to become more compassionate and forgiving in our relationships. Due…