Sep 26, 2023 - Libra, you're feeling more social and communicative today. This is a great time to connect with others and engage in activities that bring you joy.
Rose quartz is a stone that promotes love and connection. Hold a piece of rose quartz in your left hand and envision yourself surrounded by love and joy.
Consider incorporating berries into your diet, Libra. They're rich in antioxidants and provide a variety of health benefits. Try making a berry smoothie or adding fresh berries to your yogurt.
More Horoscopes for Libra
The 6 of Pentacles is another one of those dreaded "stage" cards in the Tarot. But it's not to be dreaded, really. The Tarot always tells us what we need to hear. A "stage" card in Tarot is when there is a line at the midpoint of the card that illustrates a grey area. This…
Let These Tarot Readings Help Guide You Through Your Day
Daily Gemstone & Crystal Reading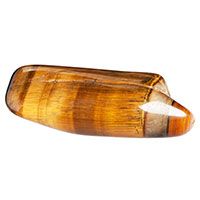 If we are looking to motivate ourselves to make a change or a commitment or are feeling depressed and self-critical, working with or keeping Golden Tiger's Eye near can provide protection and help us to find some sense of balance. Its warmth and brightness, both visually and vibrationally, can help…