Libra Health Horoscope: Tomorrow

Sep 25, 2023 - During this transit, you may feel a desire to focus on your relationships and partnerships, Libra. Engage in activities that allow you to strengthen your connections with others, such as having a heart-to-heart conversation or planning a fun outing.
The crystal that can best support you during this time is Pink Tourmaline, which can promote love and harmony. Working with this stone will help balance your Heart chakra.
You may need extra carbohydrates and veggies to feel healthy and strong today, Libra. Nourish your body with foods that are both satisfying and healthy, like grilled vegetables and whole grain pasta.
More Horoscopes for Libra
The presence of the Queen of Cups in your day suggests there is a lot of intuitive energy in the air. This Queen often signifies that an older woman, or person, likely of the Water Signs in astrology, will make a presence in your day. This court card symbolizes the zodiac sign of Scorpio, but…
Let These Tarot Readings Help Guide You Through Your Day
Daily Gemstone & Crystal Reading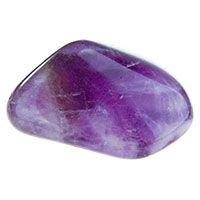 Amethyst is a member of the Quartz family, its color range starts with the palest lilac and goes to the deepest and darkest of purples. In its raw state, it forms in points, from tiny clusters in the druse, to huge natural termination. Containing qualities of purification and protection, Amethyst…