Dec 03, 2023 - Honestly, what's even going on today, Cancer? You are normally the one with your feet on the ground–even if your feelings are somewhere else entirely–but it could be impossible to tell just where you're stepping thanks to a couple confusing alignments in the sky above.
Venus is moving through Libra and your foundational 4th House of home and family, giving you the urge to stay in bed and just putter around the house, seeing to your more basic needs than anything more extreme.
This mood will be given a bit of a shakeup, however, thanks to the fact that Venus will form a very tense square to alchemical Pluto in your partnership sector, causing sparks to fly and maybe one or two power struggles in the process. Take things one step at a time and listen to the best guide: your intuition.
Dec 03, 2023 - The Moon is in Leo and in your 2nd house today, however it is also squaring Uranus in your 11th house. This is emphasizing the importance of sharing common values, on a fundamental level, with your partner in order to have a sense of…
Dec 03, 2023 - What's your relationship to your finances? Are you making as much money as you would like to be? Ask yourself these questions today as the Moon is in Leo and in your 2nd house of finances. Learn how to be balanced with your money.…
Dec 03, 2023 - You're probably feeling a little less motivated towards focus at this time and you may feel a desire to keep yourself to yourself under this lunar energy. It's an important time of contemplation for you and you may find yourself thinking about your current…
Dec 03, 2023 - During this transit, you may feel a stronger urge to take care of your home and create a cozy atmosphere. Consider lighting candles or incense, playing calming music, or rearranging your space to better suit your needs. Cooking or baking comfort foods can also…
Dec 03, 2023 - This is going to be a very weird day on a lot of levels, Cancer, so can I recommend you do your best to avoid people? I know it doesn't sound fun but the stars are very frenetic today and will be impacting your…
More Horoscopes for Cancer
When the 10 of Wands appears in a reading, the Tarot is sending the message that you are in the home stretch now. This card is much more optimistic than its symbolism appears. On the 10 of Wands, we see a lone figure carrying 10 wands on his own, plugging ahead on a long path…
Let These Tarot Readings Help Guide You Through Your Day
Daily Gemstone & Crystal Reading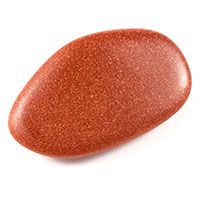 Red Goldstone is an uplifting crystal that can be used to find your positivity, become more confident, seek higher levels of calm, and can encourage us to be more ambitious and driven. The little flecks of gold throughout the crystal are symbolic of the "light" you may find when using…