Sep 28, 2023 - During this transit, you may feel a desire to focus on your emotional well-being and inner world, Cancer. Make time for activities that allow you to process your feelings, such as journaling or attending a therapy session.
Your Heart chakra benefits from working with Rose Quartz, which can promote self-love and emotional healing. Try holding a piece of rose quartz to the center of your chest while meditating today.
Healthy comfort foods are just what you need to maintain energy and focus today. Incorporate comforting foods like soups and stews to nourish your body, Cancer.
More Horoscopes for Cancer
There's a lot going on in the 8 of Wands, and there are multiple meanings depending on the question that you are asking of Tarot. When the 8 of Wands appears, generally the meaning implies something happening quickly to help evolve a situation, or something arriving out of the blue. This is a great card…
Let These Tarot Readings Help Guide You Through Your Day
Daily Gemstone & Crystal Reading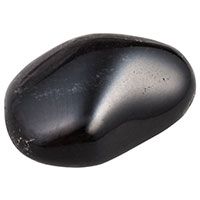 The calming Obsidian crystal is in fact volcanic glass, formed naturally when lava is cooled. It is a safe and grounding stone whose volcanic origins hint at the raw-energy potential inside it. It is a powerful tool for protection and healing.  The signs of Aries, Scorpio, Sagittarius, and Capricorn can…