Dec 05, 2022 - You may experience a heavy heart that can lead to conflict today, Cancer, so it is crucial that you are gentle and loving with yourself. Try balancing the chakras, focusing on the Heart and the Third Eye chakras, to encourage self-acceptance and deeper intuition.
Blue kyanite is a stone that naturally heals and balances all seven of the body's major chakras. Hold a piece of blue kyanite to one chakra at a time while breathing in deeply to help them blossom.
Tomatoes are rich in vitamin C, potassium, and antioxidants that the body craves. Sliced tomatoes go well with salad, cottage cheese, or avocado toast and help keep you full today, Cancer.
More Horoscopes for Cancer
Let These Tarot Readings Help Guide You Through Your Day
Daily Gemstone & Crystal Reading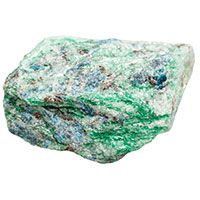 Fuchsite is often associated with healing, loving energy due to this green hue and its ties to the Heart chakra. This crystal allows us to find our inner light and release negative emotional energy, which allows those who use it to become more compassionate and forgiving in our relationships. Due…