Dec 05, 2022 - Community is such a determining factor of whether you experience joy or fulfillment at your job. The Moon is in Taurus today and in your 11th house.
This is highlighting the nature of your relationship to your coworkers. Do you have an easy time working with others? Are you good at delegating? Do you get the sense that the people you work with are striving towards the same visions and goals as you?
These are all relevant equations to ask yourself today. Keep working towards making all those things a part of your reality at work, specifically in relation to others.
More Horoscopes for Cancer
Let These Tarot Readings Help Guide You Through Your Day
Daily Gemstone & Crystal Reading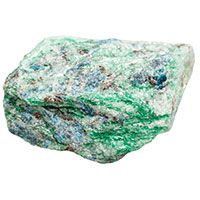 Fuchsite is often associated with healing, loving energy due to this green hue and its ties to the Heart chakra. This crystal allows us to find our inner light and release negative emotional energy, which allows those who use it to become more compassionate and forgiving in our relationships. Due…
WHAT IS YOUR WORKPLACE MATCH?
Find out how you and your career match up!