Mar 26, 2023 - The Moon is in Gemini today and in your 12th house. This brings the focus to any hidden, negative feelings you have about your work that could be compromising your potential for success.
Do you allow yourself to see the things that you don't like about your job? The only way you can change the things you're unhappy about is by acknowledging them and being clear about what needs to change.
It's so much easier to work with things that are in your field of awareness, rather than having them unconsciously sabotaging your life.
More Horoscopes for Cancer
There is a bit of a juggling act in play when the 2 of Pentacles appears in your reading. If you are seeing this today, the Tarot is telling you that you've got a lot going on. But this is a Minor Arcana card and not an Earth-shattering juggling act. You may have put a…
Let These Tarot Readings Help Guide You Through Your Day
Daily Gemstone & Crystal Reading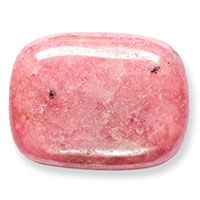 The sister stone of Rhodochrosite, Rhodonite promotes self-healing to make the world a better place. This stone can help us find it in ourselves to heal from within so that we may be stronger for those who need us. Rhodonite is known to assist in finding emotional balance, forgiveness, harmony,…
WHAT IS YOUR WORKPLACE MATCH?
Find out how you and your career match up!