Cancer Career Horoscope: Tomorrow

Mar 30, 2023 - Today is a good day to bring the focus back on you. The Moon is in Cancer and in your 1st house of self. How much do you allow yourself to direct your energy towards yourself? Also, how much do you allow yourself to direct that energy back to the external world?
It's important that you are centered in your being and confident in yourself, otherwise, you won't be able to achieve all the things you set out to in your career. Let yourself be a leader if that's something you generally shy away from.
The image you project out into the world determines the way others view you, and you want those whom you work with to view as someone who takes initiative and goes for what they want. The Moon is also trining Neptune in your 9th house, highlighting the importance of your job providing your life with meaning and fulfillment, as that helps you to feel more connected to yourself.
More Horoscopes for Cancer
The 10 of Cups is a wonderful card to see in any reading, and when it shows up in your day, you are being given a message of pure love. For Yes/No questions today, the answer this loving card brings is an absolute YES. You are going to get what you want, and then some.…
Let These Tarot Readings Help Guide You Through Your Day
Daily Gemstone & Crystal Reading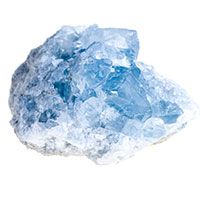 Celestite is a deeply spiritual crystal that helps to connect us to divine wisdom and supernatural forces within the cosmos. This is a crystal to use when you are strengthening your spiritual abilities. It is also a wonderful crystal for those exploring their clairvoyant or psychic abilities. It promotes inner…
WHAT IS YOUR WORKPLACE MATCH?
Find out how you and your career match up!