Cancer Health Horoscope: Yesterday

Dec 04, 2022 - You may feel more passive aggressive today, Cancer, making it difficult for you to be upfront about your feelings or intentions. This is a great day, however, to write about your feelings. Journaling makes it easier for you to release negativity in a constructive, creative manner.
Rhodonite is a stone that connects to the Heart chakra and promotes unconditional love towards yourself and others. Including rhodonite in your crystal healing work will help you feel more loving and calm today.
Kale is a superfood that tastes delicious raw, cooked, or baked with spices. Add a side of crunchy kale chips with garlic and nutritional yeast to your lunch for energy and nutrition today, Cancer.
More Horoscopes for Cancer
Let These Tarot Readings Help Guide You Through Your Day
Daily Gemstone & Crystal Reading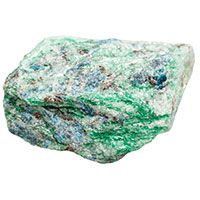 Fuchsite is often associated with healing, loving energy due to this green hue and its ties to the Heart chakra. This crystal allows us to find our inner light and release negative emotional energy, which allows those who use it to become more compassionate and forgiving in our relationships. Due…