For the Month of: September 2023
September - September has arrived, sexy Libra!; Inviting you to engage in some much-needed self before your season takes center stage. Your monthly horoscope encourages you to embody the Queen of Cups energy. Connect with your intuition and harness the potency of your emotions. A new chapter is beginning, laden with opportunities and possibilities. Which means doors you closed will not open in the future, as it is time to open new doors.
The month begins with the waning Moon in Aries on September 1, urging you to address and resolve a problematic situation that may have been lingering in the background. This period calls for assertiveness and decisive action to overcome obstacles. On September 3, Venus goes direct, bringing in warm and inviting energy to attract new acquaintances and strengthen existing bonds. During this period, remember to nurture your social connections and show appreciation for the people who uplift and support you. Engage in heart-to-heart conversations and share your passions with those around you.
September 4 brings a crucial juncture as Jupiter, the planet of expansion and opportunities, begins its retrograde motion in Taurus, activating the domain of shared resources and intimacy; you'll benefit by focusing on introspection and reassessment, specifically concerning your financial partnerships and collaborations with others.
An Earthy New Moon in Virgo graces the skies on September 14, prompting you to turn inward and explore the depths of your subconscious. This New Moon encourages you to prioritize your well-being and set aside time for self-nurturing. A spa day can be the ideal retreat to relax, recharge, and rejuvenate your mind, body, and soul. Allow the meticulous nature of Virgo to guide you to focus on the finer details of your self-care routine during this time. Pay attention to the little things that bring you joy and create a serene atmosphere to indulge in much-deserved relaxation.
Engage in activities that resonate with your spirit, whether practicing meditation, journaling, or engaging in creative pursuits. You can better connect with your inner self and gain valuable insights that can guide you on your journey of self-discovery. The next day, Mercury, finally goes direct and siginifcantly shifts your dream state or inner world, where you may experience vivid and meaningful dreams. These dream messages can serve as valuable insights, providing guidance to help you untangle and resolve pesky issues your life.
However, your ruling planet Venus forms a challenging square to Uranus on September 17, bringing an unexpected shift in your relationships or friendship circle. In addition, be mindful of potential excesses or going overboard in matters of love and finances. The temptation to overindulge or overspend may be present, so exercise caution and maintain a balanced approach.
It's official, Libra! The Sun enters your sign on September 23, marking the start of equinox; time to shine. Focus on pouring into creative pursuits and engaging in activities that bring you joy. This period serves as an opportunity for self-discovery, where you can delve into your desires, goals, and aspirations, setting the tone for the year ahead.
However, balance is needed during this season, as the desire for harmony may sometimes lead you to compromise your needs. Tap into your assertive side when necessary, ensuring your voice is heard, and your boundaries are respected. Happy Birthday, Libra!
Finally, the months ends with a Full Moon in Aries on September 29, coinciding with Venus square Uranus. An Aries Full Moon brings a boost of energy that invigorates your connections with others. You may feel heightened passion and intensity, driving you to express your desires and assert needs more assertively than usual.
Utilize this lunar energy to foster harmony and authenticity while being mindful of the emotional needs of others. In addition, Venus- Uranus square sparks electrifying energy in your love life and financial matters. Expect surprises and unexpected changes in both areas.
Overall, September is a doorway to a new YOU! As you traverse this cosmic doorway, embrace the opportunity to express your authentic self and nurture your well-being.
Self-care tip: To harness the energies of your birthday and September, use lavender essential oil and rose quartz to balance and soothe your energy. The calming aroma of lavender and the loving vibrations of rose quartz will create a harmonious atmosphere, supporting your journey towards inner balance and authentic connections.
September's affirmation: "I welcome transformation and growth, knowing that any obstacles I could potentially face this month will lead me toward my divine purpose."
Make sure to check back every month to get your personalized astrological insight from our experts.
Want more information about your own personal astrology? Discover more about your zodiac sign, monthly transits, and your birth chart through our free resources.
Get Your Free Horoscopes Here
Sometimes we live life just going through the motions. We don't rock the boat because it will upset people, even if they are treating us unjustly or unfairly. When the Judgement card arrives, it's time to shed that toxic skin and just be true to who you are in order to move onto the next…
Let These Tarot Readings Help Guide You Through Your Day
Daily Gemstone & Crystal Reading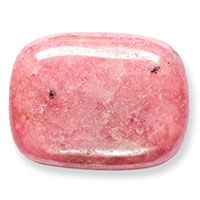 The sister stone of Rhodochrosite, Rhodonite promotes self-healing to make the world a better place. This stone can help us find it in ourselves to heal from within so that we may be stronger for those who need us. Rhodonite is known to assist in finding emotional balance, forgiveness, harmony,…