For the Month of: January 2024
January - Can you believe it's 2024, charming Libra? Well it is, and the month ahead is jam-packed with energy that will not only change your inner world but a radical shift in your home environment, family dynamics, and career. Achievement and success are yours if you focus on meditation and contemplation this season. It's time to really question your needs for safety, stability, and security.
The month begins with chatty Mercury turning direct in your communication on the 1st. With Mercury direct, expect changes in various aspects, including contracts, pending paperwork, and short trips. Clarity in communication may lead to smoother negotiations and a better understanding of terms and conditions.
Shortly afterward, Mars moves into its favorite sign, Capricorn on January 4, influencing matters simply related to home and family. This transit suggests a period where you may experience increased energy and drive concerning domestic affairs. You might find yourself more motivated to take action in your home environment, whether it's initiating home improvement projects, reorganizing living spaces, or addressing family matters. It's a favorable time to tackle tasks that require physical effort or strategic planning within the household.
However, it's essential to be mindful of potential conflicts or assertiveness during this transit. While the energy of Mars can be constructive, it's advisable to handle any disagreements within the family with tact and diplomacy.
The first New Moon of the year arrives on the 11th, influencing your domestic world. This powerful energy motivates you to get your affairs in order.
When a New Moon occurs in Capricorn, it signals a time of fresh beginnings and practical matters. Capricorn's influence during this New Moon suggests a practical and goal-oriented mindset. Consider setting realistic long-term goals. Whether it's creating a more efficient living or work space or strengthening bonds with family members, this lunar phase supports deliberate and well-thought-out actions.
Take advantage of the fresh start provided by the New Moon to lay the foundation for positive changes in your personal space and family dynamics. Focus on practical steps that contribute to long-term stability and accomplishment in your family environment. Use this grounding energy to carry into the year.
Things take a dramatic turn when the Sun and Pluto meet, right before they both move into Aquarius on the 20th. The Sun in Aquarius energizes your creative side, encouraging you to explore original and unconventional forms of entertainment. It's a time to embrace individuality and engage in activities that bring joy and self-expression. This is an ideal period to try creative and inventive ways of expressing affection, fostering a spirit of openness and experimentation in your relationships.
In addition, Pluto's influence can bring intensity and depth to matters of creativity and romance. You may undergo a profound shift in your approach to self-expression and relationships. This could involve a powerful renaissance in your creative endeavors or a transformative experience in matters of the heart. This may bring about deep and meaningful connections, but it's essential to navigate these waters with awareness and honesty.
Venus enters Capricorn on January 23, and you are feeling a shift towards committing to a new endeavor or relationship, perhaps even settling down. In addition, this is a time when the focus turns inward to enhance the aesthetic of the soul. Consider investing time in grooming and refining your personal style, as this transit supports an appreciation for timeless beauty.
The first Full Moon of the year arrives in Leo and illuminates your networking and wishes sector. Think about your dreams and wishes at this time. Reflect on how your social connections can play a role in bringing these aspirations to life. Leo's bold and creative vibe suggests it's a good time to express your true self among friends who appreciate your uniqueness.
In a nutshell, enjoy the camaraderie, celebrate your dreams, and let your authentic self shine in the company of those who support you. Make long-term intentions that will last throughout the year.
Finally, the month ends with Uranus turning direct in your transformation sector on January 27. This energy prompts a reevaluation of shared resources and deeper connections. You may find clever and inventive ways to handle joint finances or investments. Be open to unconventional approaches, as Uranus encourages out-of-the-box thinking in matters related to shared responsibilities. Expect excitement and unpredictability in your intimate relationships. In addition, the waning Moon graces your sign on the 30. Consider what has served its purpose and what you may want to release or let go of. It's a time for introspection and balance.
Overall, this period encourages a fresh perspective on life and relationships. Stay open-minded and adaptable in areas related to shared resources and intimate bonds.
Self-care tip: Make a commitment to prioritize your well-being by recognizing and communicating your limits. Whether it's in relationships, work, or personal time, setting boundaries allows you to maintain balance and ensure your needs are met. This act of self-care empowers you to navigate the month with confidence, fostering both your mental and emotional well-being.
January's affirmation: "My choices align with the rhythm of my soul, weaving a pattern of serenity and fulfillment into the canvas of my life."
Make sure to check back every month to get your personalized astrological insight from our experts.
Want more information about your own personal astrology? Discover more about your zodiac sign, monthly transits, and your birth chart through our free resources.
Get Your Free Horoscopes Here
The Knight of Pentacles is in no hurry. We see no sudden movement in this card. He is resting on his horse, and looking at his pentacle almost as if he is meditating on it, or more aptly, considering his next move. Knights often bear messages or information, but also represent the mid-point of a…
Let These Tarot Readings Help Guide You Through Your Day
Daily Gemstone & Crystal Reading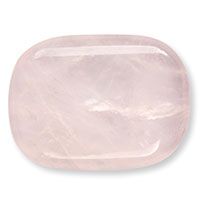 Rose Quartz is one of the most loving, gentle crystals available. Bringing us positive energy, Rose Quartz can assist with love, relationships, and self-care. It can even help those suffering from self-esteem that is too low or too high.  With anything to do with love, Rose Quartz is right there…