Libra Daily Horoscope: Yesterday

Dec 04, 2022 - Careful you don't let people push you around today, Libra, because a business partner or legal matter could rear its ugly head today and leave you feeling more than a little run down. The intuitive Moon is currently blasting through Aries and your 7th House of partnerships and contracts, turning your attention to all matters of equality and fairness.
Normally this is a fairly balanced transit when you can get on the same page as people, but today la Luna will be forming a disruptive square with power player Pluto in your foundational 4th House of home and deep feelings. Things could go from zero to sixty in no time flat and leave you spinning out of control when all you wanted was a calm day.
If you want to avoid this then leave important matters on the table for now and come back to them another day because progress isn't bound to happen right now.
Dec 04, 2022 - Is it easy for you to experience intimacy with your romantic partner? What are the things that scare you the most in your partnership that may be preventing you from experiencing as much closeness and depth with your lover? Ask yourself these important questions…
Dec 04, 2022 - What is the current nature and condition of your joint financial partnerships and investments? The Moon is in Taurus today and in your 8th house, and it is asking you to reflect just on that. Do your investments give you back as much as…
Dec 04, 2022 - This is a day to contemplate your finances, Libra, and not make any fast decisions. The lunar energy is encouraging you to go inwards in order to reach positive decisions surrounding your finances. If you're struggling with making decisions or confused which direction to…
Dec 04, 2022 - You may feel a surge of energy that helps you get things done today, Libra. This is a good day to express your energy through home projects or exercise, as physical activities come naturally today. Just remember to take a break and let yourself…
Dec 04, 2022 - Be careful how you deal with people today, Libra, because as much as you might want to draw someone closer you could find yourself as easily repelled by the slightest slight. The Moon is moving through Aries and your 7th House of committed relationships,…
More Horoscopes for Libra
Let These Tarot Readings Help Guide You Through Your Day
Daily Gemstone & Crystal Reading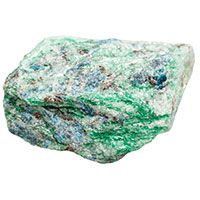 Fuchsite is often associated with healing, loving energy due to this green hue and its ties to the Heart chakra. This crystal allows us to find our inner light and release negative emotional energy, which allows those who use it to become more compassionate and forgiving in our relationships. Due…