Libra Money Horoscope: Yesterday

Sep 24, 2023 - Think about how your finances affect your relationships with others. This lunar energy is encouraging you to look beneath the surface. Is someone acting a bit off? Are there financial matters that need to be discussed?
The inevitable can only be held off for so long. It may be a good time to arrange a sit-down and have an important conversation with another.
You may also making an offer to someone. This gesture can lead to something very positive. Go with what your heart tells you and listen to your inner wisdom.
More Horoscopes for Libra
It's a new day! Literally, in some cases, when The Sun card arrives. But The Sun also represents a new day in your situation you are asking the Tarot about today. Major Arcana cards can be quite ambiguous when it comes to timing, and generally, the meaning of time when Major Arcana cards arrive is…
Let These Tarot Readings Help Guide You Through Your Day
Daily Gemstone & Crystal Reading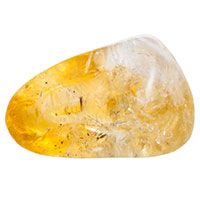 Citrine is a crystal that promotes optimism and positivity, making it one of the best crystals to use when protecting your aura and an excellent all-around stone to attract abundance to your life. Citrine is another form of Quartz, resonating with your inner child. Citrine is best when it is…