Aries Career Horoscope: Yesterday

Jun 02, 2023 - The Moon is in Scorpio today and in your 8th house of joint financial partnerships and investments.
Are your connections with those you're in partnership with providing you with as much profit as the resources you're putting into them? Do you trust those whom you're investing in?
These are important questions to meditate on. It's also important to make sure that you have a mutual and reciprocal relationship to those you're in partnership with, where both parties are giving and receiving in equal amounts.
More Horoscopes for Aries
The King of Swords is not the guy you want to be on the wrong side of, but if you have his loyalty or appreciation, he's a good guy to have on your team. Often considered the highest leader of the court cards, he mixes the Fire element with his King status and the Air…
Let These Tarot Readings Help Guide You Through Your Day
Daily Gemstone & Crystal Reading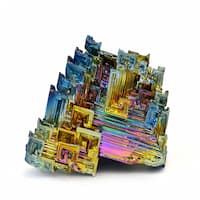 Bismuth is a beautiful multi-colored crystal that helps support transformation within the individual and brings a greater sense of confidence when working towards your hopes and dreams. It is especially helpful for teamwork and helps to relieve feelings of loneliness or being isolated. Bismuth is a Storm crystal and vibrates…
WHAT IS YOUR WORKPLACE MATCH?
Find out how you and your career match up!