Nov 26, 2022 - If you are experiencing a sense of fear or hesitation regarding financial decisions, try not to let fear of the future stand in your way, Aries.
It is this fear that prevents you from becoming the best of yourself. Other obstacles can be dealt with once the fear is removed because you free your mind to see unlimited potential.
Remember, the only way you can move into the future is by believing in yourself and letting go of aspects of your past that continue to hold you back.
This is a time for truly trusting in yourself, Aries. What changes to your finances do you feel you should make at this time?
More Horoscopes for Aries
The Magician is almost always a welcome card to see in any Tarot reading. The colors alone on this card are vibrant and bright enough to suggest good things are about to happen. We also see the infinity symbol above the head of the Magician, which suggests that an element of the Divine is in…
Let These Tarot Readings Help Guide You Through Your Day
Daily Gemstone & Crystal Reading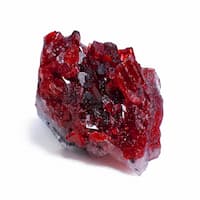 Ruby is a crystal that brings confidence, passion, and motivation. When you feel unmotivated or lackluster, Ruby brings you a sense of positivity and determination to help you reach your goals. This crystal promotes joy, happiness, and self-encouragement. It is especially helpful when you find yourself stuck in a routine…