For the Month of: November 2022
November - Welcome to November, lovely Gemini. Last month, Mars retrograde began in your sign, prompting a significant personality change, and the Sun in Scorpio, making you more health conscious. Your monthly horoscope predicts a season of hard work and taking on greater responsibilities that will broaden your goals. Continue to focus on releasing old, limiting patterns because a new start is coming. So open your heart because the best is yet to come this month.
Critical choices that will affect your future come into play between November 2 and November 5 when Venus and the Sun in Scorpio oppose Uranus and the North Node. These influences may lead to a spiritual awakening that will unlock or strengthen your current talents or hidden abilities. In addition, you are forced to rearrange priorities and leave burdens behind that drag you down more than bring success. 
Then, on November 8, a Lunar Eclipse in sensual Taurus has your emotions running high, and you may want to step out from the limelight and relax. Lunar Eclipses are supercharged Full Moons that bring about clarity and powerful endings. But, since wild Uranus will aspect the Full Moon, it's an emotionally intense time that brings about sudden, unexpected events.
Gemini Risings, the Lunar Eclipse, will move through your introspective twelfth house, suggesting that a bit of rest is on the menu. It's a powerful time to engage in spiritual practices and deepen your self-care rituals. Pay attention to your dreams and intuition. Gemini Sun placements will experience similar themes.
Creativity increases on November 12, when your ruling planet Mercury is caught in a fancy trine with Neptune. Your imagination will likely be highly active, and you'll want to express yourself through art, music, photography, or writing. This will help curb any cloudiness or confusion in your life vision you may experience.
On November 16, charming Venus enters Sagittarius, with Mercury entering the next day, boosting communication in your relationships. Perhaps there is a meaningful conversation regarding business endeavors or an intimate connection that needs to take place. You should find it easier to get along with others. The desire to be in a committed relationship will feel heavy if you are single.
Next, on Tuesday, November 22, the Sun dips out of Scorpio and enters optimistic Sagittarius for some bold, fun adventure. Sagittarius craves independence and spontaneity, making it an exciting time to meet new people and strengthen current bonds.
Then, a New Moon in Sagittarius on November 23 will help you sow new seeds of commitment, confidence, stability, love, and security. A New Moon is a magical time to rejuvenate and plant new seeds for future growth. You may have to sort through the extra pressure of daily life to ensure you are not taking on too many tasks or over-committing yourself.
In addition, Jupiter, Sagittarius' ruling planet, goes direct into compassionate Pisces. So, after months of introspection and reviewing long-term goals and aspirations, you finally feel a positive push forward toward achievement.
Finally, the month ends with a Mercury-Mars and Venus-Mars opposition, bringing important news, and you may find yourself having to defend your ideas and opinions. Tension in communication is high, warning of impending arguments and conflict that stem from internalized anger. Avoid impatient and impulsive actions.
November's affirmation, "I create space in my life for deep intimacy and love. I make the necessary adjustments to support emotional alignment.
I appreciate all the relationships in my life."
Make sure to check back every month to get your personalized astrological insight from our experts.
Want more information about your own personal astrology? Discover more about your zodiac sign, monthly transits, and your birth chart through our free resources.
Get Your Free Horoscopes Here
The Magician is almost always a welcome card to see in any Tarot reading. The colors alone on this card are vibrant and bright enough to suggest good things are about to happen. We also see the infinity symbol above the head of the Magician, which suggests that an element of the Divine is in…
Let These Tarot Readings Help Guide You Through Your Day
Daily Gemstone & Crystal Reading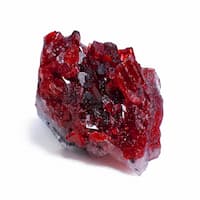 Ruby is a crystal that brings confidence, passion, and motivation. When you feel unmotivated or lackluster, Ruby brings you a sense of positivity and determination to help you reach your goals. This crystal promotes joy, happiness, and self-encouragement. It is especially helpful when you find yourself stuck in a routine…