Gemini Daily Horoscope: Tomorrow

Sep 25, 2023 - What a lovely day this will be! There is an extremely beautiful and bountiful alignment in the sky overhead and while each sign will benefit from it one way or another, it looks like you're going to be more focused on getting out into the world and enjoying yourself rather than, say, using this transit as an excuse to make it rain.
Don't worry, not everyone is going to use this energy in the same way, so don't think you shouldn't pursue your pleasures because that's exactly what you should do right now. The Moon is moving through your adventurous 9th House of foreign cultures and travel, and while she's here she'll sync up in a special connection with both Mars and Jupiter, turning the volume all the way up.
Under such vibrations you've got cosmic clearance to do as you please, so don't let anyone tell you otherwise.
Sep 25, 2023 - Does your romantic partnership provide your life with meaningfulness? Does it connect you spiritually to something bigger than you, something that you believe in? These are good questions to reflect on today as the Moon is in Aquarius and in your 9th house. It's…
Sep 25, 2023 - Do you feel spiritually connected to your job? This is a relevant theme to ponder over today as the Moon is in Aquarius and in your 9th house. What are the things you can do that permit you to have a larger experience doing…
Sep 25, 2023 - This is a powerful time of karmic release for you so now is the time to assess your finances from a higher perspective. What areas do you feel are karmic in some way? If habits keep repeating or if something seems to go round…
Sep 25, 2023 - You may feel a desire to focus on your communication and intellectual pursuits during this transit, Gemini. Focus on the things that allow you to express yourself effectively, such as writing, negotiating, or engaging in conversation with others. Your energy is enhanced by Blue…
Sep 25, 2023 - This could be one of the loveliest days you've had in some time, so be sure you don't waste this bountiful energy because that would be a rather ungrateful thing to do. The intuitive Moon is moving through your 9th House of foreign cultures…
More Horoscopes for Gemini
The presence of the Queen of Cups in your day suggests there is a lot of intuitive energy in the air. This Queen often signifies that an older woman, or person, likely of the Water Signs in astrology, will make a presence in your day. This court card symbolizes the zodiac sign of Scorpio, but…
Let These Tarot Readings Help Guide You Through Your Day
Daily Gemstone & Crystal Reading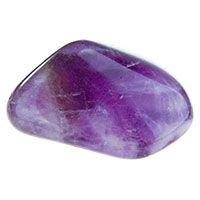 Amethyst is a member of the Quartz family, its color range starts with the palest lilac and goes to the deepest and darkest of purples. In its raw state, it forms in points, from tiny clusters in the druse, to huge natural termination. Containing qualities of purification and protection, Amethyst…