Gemini Career Horoscope: Yesterday

Sep 23, 2023 - The Moon is in Capricorn today and in your 8th house of joint financial partnerships and investments.
Are your connections with those you're in partnership with providing you with as much profit as the resources you're putting into them? Do you trust those whom you're investing in?
These are important questions to meditate on. It's also important to make sure that you have a mutual and reciprocal relationship to those you're in partnership with, where both parties are giving and receiving in equal amounts.
More Horoscopes for Gemini
The presence of the Queen of Cups in your day suggests there is a lot of intuitive energy in the air. This Queen often signifies that an older woman, or person, likely of the Water Signs in astrology, will make a presence in your day. This court card symbolizes the zodiac sign of Scorpio, but…
Let These Tarot Readings Help Guide You Through Your Day
Daily Gemstone & Crystal Reading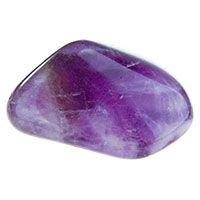 Amethyst is a member of the Quartz family, its color range starts with the palest lilac and goes to the deepest and darkest of purples. In its raw state, it forms in points, from tiny clusters in the druse, to huge natural termination. Containing qualities of purification and protection, Amethyst…
WHAT IS YOUR WORKPLACE MATCH?
Find out how you and your career match up!