Capricorn Daily Horoscope: Tomorrow

Nov 27, 2022 - If anyone understands the importance of building up a strong foundation it would be you, Capricorn. Few signs can see how life is built layer upon layer one step at a time, but you have the sort of clarity and vision that allows you to understand these fundamentally important matters and utilize them to your advantage.
Today the Moon is moving through your 2nd House of earned income and material possessions, and while she's there she'll reach out across the sky to the primal Sun in Sagittarius and your sleepy 12th House of the subconscious. This is a very dreamy part of your chart, but coupling it with the grounded energy of the 2nd House means you'll be able to put your most creative inspirations to work for you.
You don't always need to know the 'why' of something, so long as it does indeed work.
Nov 27, 2022 - Do you know how to give yourself as much love as you do your romantic partner? Is it easy for you to not completely lose yourself in your lover, remembering that it's equally important to devote time and energy to self-love? These are relevant…
Nov 27, 2022 - What's your relationship to your finances? Are you making as much money as you would like to be? Ask yourself these questions today as the Moon is in Aquarius and in your 2nd house of finances. Learn how to be balanced with your money.…
Nov 27, 2022 - Don't let worry get the better of you, Capricorn! You can be more inclined towards worry than most, but today's Moon encourages you to stay grounded, focused, and positive. The more you direct your energies towards positive thinking, the better you will feel. What…
Nov 27, 2022 - Your sign is known as a sign that can be stubborn, and that is truer than ever today, Capricorn. Try to keep an open mind when talking to coworkers and loved ones today, or they may feel like they're talking to a brick wall.…
Nov 27, 2022 - Today's energy isn't really about romance for you, Capricorn, but that's OK because from the look of things you'll have enough stuff to deal with that romance won't even really be on your mind to begin with. The primal Sun is moving through Sagittarius…
More Horoscopes for Capricorn
The Magician is almost always a welcome card to see in any Tarot reading. The colors alone on this card are vibrant and bright enough to suggest good things are about to happen. We also see the infinity symbol above the head of the Magician, which suggests that an element of the Divine is in…
Let These Tarot Readings Help Guide You Through Your Day
Daily Gemstone & Crystal Reading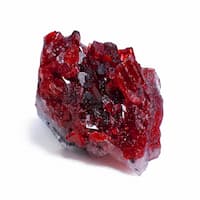 Ruby is a crystal that brings confidence, passion, and motivation. When you feel unmotivated or lackluster, Ruby brings you a sense of positivity and determination to help you reach your goals. This crystal promotes joy, happiness, and self-encouragement. It is especially helpful when you find yourself stuck in a routine…