Capricorn Sex Horoscope: Yesterday

Dec 06, 2022 - Yes, yes, you came here looking for a sexy horoscope filled with potential pleasure, Capricorn, but don't shoot the messenger because that that isn't exactly what is written out in your personal planetary program for the day.
The intuitive Moon is roving through Gemini and your 6th House of work and routine, which just so happens to be meticulous Virgo's natural domain, so you're much more in the mood to get things done in the boardroom than focus on the bedroom. That isn't to say you can't enjoy yourself at all under this energy, but that you're going to be far more occupied with work matters than anything sensual.
Don't worry; this transit isn't permanent and by the time the weekend rolls around you'll be in prime performance mode, so know that there is pleasure on the way. It's just not here yet.
More Horoscopes for Capricorn
The Knight of Cups is always a welcome card in any reading, particularly in Tarot readings about love or romance. A wonderful invitation is on its way to you, or you may be the one receiving the invitation. This invitation may be anything from a new date if you are single, to a proposal if…
Let These Tarot Readings Help Guide You Through Your Day
Daily Gemstone & Crystal Reading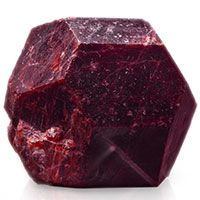 Garnet promotes love and attracts romance, making it an excellent stone to work with for anyone looking to increase the love in their life. This crystal is particularly helpful for those under the signs of Leo, Virgo, Capricorn, and Aquarius, all signs where loyalty is of the utmost importance. Garnet's…