Capricorn Sex Horoscope: Yesterday

Dec 03, 2023 - Although you came looking for sensual advice, work matters will likely be calling your name more loudly than any other pleasurable pursuits. Venus is moving through Libra and your industrious 10th House of career goals and professional ambition, turning your focus away from the bedroom and instead towards the boardroom.
While Venus doesn't hold complete sway over everything, throughout the day she'll form a very tense square to alchemical Pluto, currently camped out in your sign and your 1st House of self-expression for a very extended tour that will transform you inside out.
It's important to be honest about what you want, but if you're too focused in any one direction than it might be hard for people to get on the same page as you. Try to see the forest for the trees and things will become easier shortly.
More Horoscopes for Capricorn
The Knight of Pentacles is in no hurry. We see no sudden movement in this card. He is resting on his horse, and looking at his pentacle almost as if he is meditating on it, or more aptly, considering his next move. Knights often bear messages or information, but also represent the mid-point of a…
Let These Tarot Readings Help Guide You Through Your Day
Daily Gemstone & Crystal Reading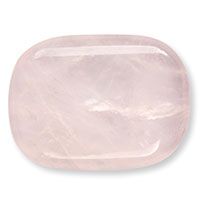 Rose Quartz is one of the most loving, gentle crystals available. Bringing us positive energy, Rose Quartz can assist with love, relationships, and self-care. It can even help those suffering from self-esteem that is too low or too high.  With anything to do with love, Rose Quartz is right there…