Capricorn Career Horoscope

May 29, 2023 - Are you in touch with your calling? This is something to ask yourself today as the Moon is in Libra and in your 10th house of career.
So often people go through their lives, mindlessly working at a job that doesn't fulfill them, that doesn't give their soul that sense that it's exactly where its meant to be. If that's your current situation, what can you do to change that?
Even if you can't manage to turn your vocation into your everyday job, practice pursuing it as a hobby on the side. Whatever you dedicate yourself to, will eventually flourish and become your reality even if it doesn't look exactly like what you want.
More Horoscopes for Capricorn
The symbolism in the 3 of Swords is very raw and real. When life brings heartbreak, the Tarot offers the 3 of Swords. This can be heartbreak over any situation, romantic, or just a life experience that has caused some very real pain. Here is a heart that has been pierced by 3 swords. In…
Let These Tarot Readings Help Guide You Through Your Day
Daily Gemstone & Crystal Reading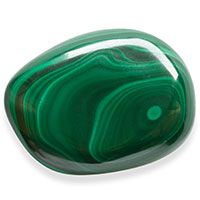 Malachite is most beloved for its healing properties and confidence-boosting reputation. Malachite offers protective and healing qualities, amplifying any change we wish to make in our lives.  This particular crystal is helpful for the intense signs of Scorpio and Capricorn who benefit from personal exploration.  Its primary chakra is our…
WHAT IS YOUR WORKPLACE MATCH?
Find out how you and your career match up!