Capricorn Money Horoscope

Dec 07, 2022 - Happy Full Moon, Capricorn!
In what ways are you feeling the effects of this lunar energy? It is especially powerful energy and it encourages you to look at your finances from a new perspective.
The crystal angelite is wonderful for you to work with at this time as it brings you calm and tranquil. Things have been hectic for you but now is the time to trust in yourself and believe in your abilities.
Big changes are on the way. Only doubt stands in your way so now is the time to remind yourself that you can achieve anything you set your mind to, Capricorn.
More Horoscopes for Capricorn
The Knight of Cups is always a welcome card in any reading, particularly in Tarot readings about love or romance. A wonderful invitation is on its way to you, or you may be the one receiving the invitation. This invitation may be anything from a new date if you are single, to a proposal if…
Let These Tarot Readings Help Guide You Through Your Day
Daily Gemstone & Crystal Reading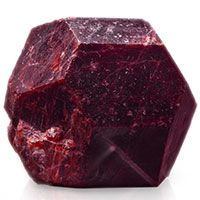 Garnet promotes love and attracts romance, making it an excellent stone to work with for anyone looking to increase the love in their life. This crystal is particularly helpful for those under the signs of Leo, Virgo, Capricorn, and Aquarius, all signs where loyalty is of the utmost importance. Garnet's…