For the Month of: January 2023
January - It's a brand-new year, darling Pisces; welcome to the first month of 2023 and a blank field full of new opportunities, possibilities, and awakenings toward your divine truth. Last month found a New Moon, along with Mercury retrograde, emphasizing your sector of networking and opportunity. The month ahead brings balance, patience, and moderation in your life. Don't rush your long-term vision; take time to ensure you do the best job. Relax and enjoy life.
Venus kicks things off by moving into Aquarius on January 2. Personal and social contacts may be secretive. If you've felt lonely, this transit can lead to romantic frustration. Nevertheless, this is a perfect time to connect with the arts, music, poetry, meditation or other forms of holistic therapy.
Then, on Friday, January 6, a Full Moon in Cancer arrives, climaxing to a situation brewing in your life. Full Moons are magically potent peaks in the Lunar cycle that boosts all areas of your life. Fellow Water sign Cancer encourages compassion, a peaceful environment, deepening intimacy, and letting the creative blocks burst, allowing creativity, fun, and romance to flow. Emotions may be high, so rest and take time out for self-care. A Sun-Mercury conjunct right after the Full Moon will bring dynamic news and uplifts your willpower.
After three weeks of retrograding in your wishes and dreams sector, chatty Mercury goes direct in Capricorn, stimulating desires, personal goals, expectations, and aspirations. Use the current energies to wrap up or lay the groundwork for dreams you've been struggling with. In addition, the Sun-Pluto conjunction shifts your attitudes towards friends, group involvement, and career goals.
The Sun enters eccentric Aquarius on January 20, encouraging you to slow down and rest. If you've been feeling stressed or frantic, this is the time to take a moderate and patient approach toward your goals.
Right after, a lucky New Moon in Aquarius arrives on the 21st, and it is the first New Moon of 2023 and is ripe for planting seeds for your greatest wishes and dreams. A New Moon is a potent dark phase of the Lunar cycle, where you can set intentions and the foundation for the upcoming 28days. Aquarius opens your mind and deepens your connection to spirituality, gifting you divine revelations. Give yourself time to process what comes after the New Moon. Rome was not built in a day!
Then, on Sunday, January 22, Uranus, "The Great Awakener," ends its retrograde in ambitious Taurus, bringing some surprising news your way. Uranus is the wild child of the planets and encourages you to be yourself. During the retrograde, you were reminded of your beauty. You are a knockout Pisces, and it's time you feel and let others show you that.
Finally, the month ends with Venus entering your sign on January 26. Venus is the planet of beauty, love, romance, and comfort. Pisces is its exaltation (potential to function at its highest), and for the next few weeks, you will see tons of action coming into your love life. This transit is full of incredible energy, and you won't believe how great it will make you feel and boost your stamina. In addition, you will find that immersing yourself in arts, music, or pleasures will awaken your senses. So, indulge and put more attention into cultivating beauty on the in and outside.
Overall, January 2023 is about seeing new perspectives and taking a practical and patient approach to reach your goals. Happy January!
January's affirmation, "I unify with the right people, at the right time, around the right idea, to create change and transformation. My power is more active when I let the universe lead me."
Make sure to check back every month to get your personalized astrological insight from our experts.
Want more information about your own personal astrology? Discover more about your zodiac sign, monthly transits, and your birth chart through our free resources.
Get Your Free Horoscopes Here
Let These Tarot Readings Help Guide You Through Your Day
Daily Gemstone & Crystal Reading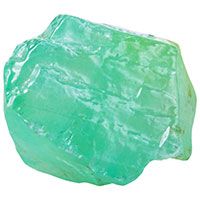 Because its primary chakra is the Heart chakra, working with Green Calcite can strengthen our connection You could also create an "Opportunity Elixir" by infusing your drink with Green Aventurine. Place a small (clean) chunk in your water or tea and let it soak for 30 minutes or more. The…