For the Month of: May 2023
May - Hey there, gorgeous Pisces! Welcome to a brand-new month full of beautiful surprises. Last month, Mercury began retrograding in your communication sector, which found you engaging in meaningful conversations. As a result, new connections are brewing for you, and boy, are you ready for some new energy in your life? You're feeling like a social butterfly, ready to spread your wings and flit around from person to person. But don't just flutter by on the surface. The month ahead is about finding those deeper connections that make your heart sing. And trust in your luck because the universe is sending you all kinds of signals that it's time to put yourself out there.
May is kicking off with a bit of a cosmic shake-up as Pluto goes retrograde in Aquarius on May 1, stirring up some profound, transformative energy in your social life. You may question your relationships and social connections, and that's okay. Sometimes it takes a little shake-up to help you see things more clearly.
The universe sends you some potent energy on May 5, with the arrival of a Lunar eclipse in Scorpio. This is no ordinary Full Moon; a Lunar eclipse is a time of intense transformation and release, calling on you to expand your horizons. You may feel restless and ready for something new, and that's precisely what the universe has in store for you. Whether it's a new course of study, a journey to a far-off land, or simply a shift in your mindset, the eclipse energy urges you to embrace the unknown.
May is heating up, and it's all thanks to the arrival of Venus in Cancer on the 7th. The cosmic love goddess is bringing some seriously sexy energy your way, and you're feeling flirtier and alluring than ever. You're in the mood for romance and passion; the universe signals that it's time to let your hair down and have fun. You're radiating beauty and sensuality- everyone is taking notice. So go ahead and flirt shamelessly Pisces. You're a natural at it and practically unstoppable with Venus on your side.
Get ready for a great week of cosmic energy and empowerment. On Sunday, May 14, Mercury goes direct in Taurus, clearing up any communication issues and allowing you to move forward with clarity and confidence. But that's just the beginning because a few days later, Jupiter enters Taurus, bringing a whole new level of abundance and expansion to your life. The cosmic giant is all about growth, prosperity, and good luck, and with its entrance into Taurus, you can expect to see some significant blessings coming your way.
And as if that weren't enough, a New Moon in Taurus follows shortly after, inviting you to set new intentions and plant the seeds of your deepest desires. This is a beautiful time to manifest abundance and beauty in all areas of your life, and anything is possible with the cosmic energy on your side. So take this opportunity to create your desired life filled with beauty, abundance, and love.
Then on May 20, Mars enters Leo and lights a fire under your daily routines. The cosmic warrior brings intense heat to your daily routine, motivating and energizing you. You're ready to take charge and tackle your to-do list passionately and confidently, and nothing can stop you now.
Gemini season begins the next day, bringing energy and new ideas to your home and family life. You're feeling curious and adventurous and ready to try new things in your personal life. But Gemini season isn't just about exploration; it's also about communication and connection. The planets inspire you to have honest and open conversations with the people you care about and strengthen your relationships through shared experiences and deep conversations.
As May closes, the cosmos brings some intense energy to your sign. The Sun clashes with Saturn in your sign on May 28, affecting your sense of self and home life. The Sun in Gemini inspires you to explore new ideas and take bold risks in your personal life. You're feeling confident and empowered and ready to tackle whatever challenges come your way. But with Saturn in your sign, you may feel like you're being held back or facing obstacles. Don't let this get you down, Pisces! The universe is testing your resilience and determination and helping you to build a stronger foundation for your future.
This month, use lavender essential oil to promote a calming environment. Amethyst is a powerful crystal that can help tap into your intuitive and spiritual side. Its calming energy can help to soothe the mind and body.
May's mantra, "I trust in the journey and embrace the unknown, for every challenge brings an opportunity to grow and evolve."
Make sure to check back every month to get your personalized astrological insight from our experts.
Want more information about your own personal astrology? Discover more about your zodiac sign, monthly transits, and your birth chart through our free resources.
Get Your Free Horoscopes Here
There is definitely a sense of broken dreams or loss when the 5 of Pentacles appears. The Tarot is indicating that you are going through a tough time, and feel "out in the cold" in some way. Maybe you feel spiritually or emotionally abandoned by someone or something. Maybe you are just feeling a little…
Let These Tarot Readings Help Guide You Through Your Day
Daily Gemstone & Crystal Reading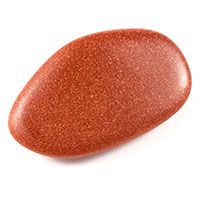 Red Goldstone is an uplifting crystal that can be used to find your positivity, become more confident, seek higher levels of calm, and can encourage us to be more ambitious and driven. The little flecks of gold throughout the crystal are symbolic of the "light" you may find when using…