Dec 05, 2022 - Have you paid all your bills and double-checked your expenses, Pisces? You don't want to find an unwanted message reaching you which reminds you of something that simply slipped your mind!
Today is the day to get organized under this Moon, so get your head down today and startworking on a plan for the rest of the week. Setting your budget is very much on the agenda today, Pisces.
The Full Moon approaches in a couple of days and will prove very revealing. Take time today to unwind and balance yourself within with meditation and harnessing the energy of crystals such as moonstone and selenite.
More Horoscopes for Pisces
Let These Tarot Readings Help Guide You Through Your Day
Daily Gemstone & Crystal Reading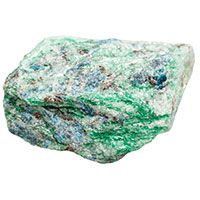 Fuchsite is often associated with healing, loving energy due to this green hue and its ties to the Heart chakra. This crystal allows us to find our inner light and release negative emotional energy, which allows those who use it to become more compassionate and forgiving in our relationships. Due…