Pisces Money Horoscope: Yesterday

Dec 06, 2022 - The Moon is in Aquarius and it's quite a contemplative day for you, Pisces.
Today is about thinking of how your spiritual and material worlds merge as one. Is there an imbalance between the two?
Think about how you can thrive in the coming future.  Powerful universal energies are on the horizon and it will be the perfect time for manifestation. Do not underestimate the power of lunar energies.
The reality you want can be manifested by you, so be sure to think long and hard at this time about what you want, Pisces. Take time to plan today and prepare for the coming future.
More Horoscopes for Pisces
The Knight of Cups is always a welcome card in any reading, particularly in Tarot readings about love or romance. A wonderful invitation is on its way to you, or you may be the one receiving the invitation. This invitation may be anything from a new date if you are single, to a proposal if…
Let These Tarot Readings Help Guide You Through Your Day
Daily Gemstone & Crystal Reading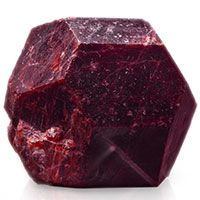 Garnet promotes love and attracts romance, making it an excellent stone to work with for anyone looking to increase the love in their life. This crystal is particularly helpful for those under the signs of Leo, Virgo, Capricorn, and Aquarius, all signs where loyalty is of the utmost importance. Garnet's…