Nov 26, 2022 - There is a lot going on today, Pisces, and I wouldn't be at all surprised if you wind up interacting with a lot of unusual and potentially interesting people. However, from what I'm seeing in the stars above this energy will be mostly platonic, so keep that in mind as you move through your day.
The Moon will spend the day swimming through Capricorn and your outgoing 11th House of social groups and global communications, so your focus is turned outward. While there, la Luna will form a harmonious angle to revolutionary Uranus, currently on an extended tour of Taurus and your 3rd House of local community and thought.
As I said, these sectors of your chart are much more platonic than romantic, but if you are on the lookout for someone special right now be sure to get out and circulate. The friend-of-a-friend could turn out to be the perfect person, or know the perfect person just waiting for you.
More Horoscopes for Pisces
The Magician is almost always a welcome card to see in any Tarot reading. The colors alone on this card are vibrant and bright enough to suggest good things are about to happen. We also see the infinity symbol above the head of the Magician, which suggests that an element of the Divine is in…
Let These Tarot Readings Help Guide You Through Your Day
Daily Gemstone & Crystal Reading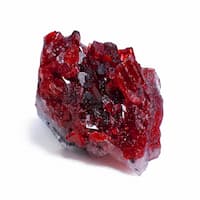 Ruby is a crystal that brings confidence, passion, and motivation. When you feel unmotivated or lackluster, Ruby brings you a sense of positivity and determination to help you reach your goals. This crystal promotes joy, happiness, and self-encouragement. It is especially helpful when you find yourself stuck in a routine…