Pisces Sex Horoscope: Yesterday

Nov 25, 2022 - Thanks to Jupiter recently turning direct in your 1st House of self-expression and presentation you've got firepower to spare, not to mention a heightened sex appeal that others are sure to notice. While you've got this energy revving up your engines for another month or so, today you might find your amorous intentions don't land with their usual aplomb.
These off-putting vibes are thanks to the Moon sending out a tough angle to Jupiter, swiping at it like an angry lover. If you've got your eye on someone then hold off on proclaiming your love today; you're more likely now than ever to send the wrong signal, so hold off a few days before you try to sweep anyone off their feet.
You'll be glad you waited when things take a turn for the hot and heavy.
More Horoscopes for Pisces
The Magician is almost always a welcome card to see in any Tarot reading. The colors alone on this card are vibrant and bright enough to suggest good things are about to happen. We also see the infinity symbol above the head of the Magician, which suggests that an element of the Divine is in…
Let These Tarot Readings Help Guide You Through Your Day
Daily Gemstone & Crystal Reading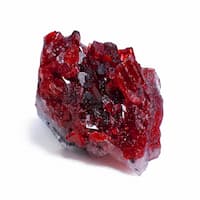 Ruby is a crystal that brings confidence, passion, and motivation. When you feel unmotivated or lackluster, Ruby brings you a sense of positivity and determination to help you reach your goals. This crystal promotes joy, happiness, and self-encouragement. It is especially helpful when you find yourself stuck in a routine…