Pisces Sex Horoscope: Tomorrow

Sep 26, 2023 - The emotional Moon is spending the day in your sign, Pisces, so don't be surprised if you've got a major case of the feels. That's not to say you can't get out and enjoy yourself, but that you should make self-case a number one priority rather than turning someone else into your most important endeavor.
The world is getting ready to send you some extremely pleasurable experiences but they aren't here just yet, so take time to focus on you and worry about other people in a few days when the stars will be helping you along. Trust me, there's good coming to you, Pisces, so get ready to enjoy–in a few days, that is.
More Horoscopes for Pisces
It's a new day! Literally, in some cases, when The Sun card arrives. But The Sun also represents a new day in your situation you are asking the Tarot about today. Major Arcana cards can be quite ambiguous when it comes to timing, and generally, the meaning of time when Major Arcana cards arrive is…
Let These Tarot Readings Help Guide You Through Your Day
Daily Gemstone & Crystal Reading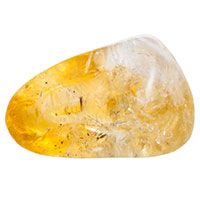 Citrine is a crystal that promotes optimism and positivity, making it one of the best crystals to use when protecting your aura and an excellent all-around stone to attract abundance to your life. Citrine is another form of Quartz, resonating with your inner child. Citrine is best when it is…