Pisces Health Horoscope: Tomorrow

Dec 03, 2022 - You might feel more argumentative than usual today, Pisces, especially if you feel that someone is testing your freedom or independence. Finding harmony will help you feel more patient and calm today. Yoga will help you infuse your mind and body with balance and loving energy.
Shungite is an ancient stone with healing properties that relieves stress, protects the spirit, and detoxifies energy. Carry a piece of shungite in your left pocket to encourage growth and harmony today.
Avocadoes are loaded with healthy fats, fiber, potassium, and vitamin C. This is an excellent day for guacamole with pita, cucumbers, and red bell peppers for dipping, Pisces.
More Horoscopes for Pisces
If the 5 of Cups shows up today, it sends the message that there is some emotional pain on the table. We see a man with 5 cups around him, 2 are standing upright behind him while 3 are in front of him spilled over. This symbolizes 3 cups of love that have fallen down,…
Let These Tarot Readings Help Guide You Through Your Day
Daily Gemstone & Crystal Reading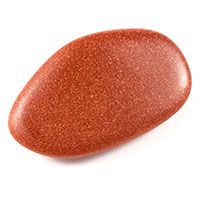 Red Goldstone is an uplifting crystal that can be used to find your positivity, become more confident, seek higher levels of calm, and can encourage us to be more ambitious and driven. The little flecks of gold throughout the crystal are symbolic of the "light" you may find when using…