Dec 07, 2022 - Life has probably felt rather, well, basic lately, Virgo, and out of all the signs of the zodiac you're just about the least happy to deal with anything that merits the term 'basic.' You don't necessarily love 'exciting,' but you don't enjoy banal.
While I certainly sympathize and know how dull life can be sometimes, I am more than happy to tell you that things are about to take a turn for the better and that life is going to become more exciting and full of options in the next couple weeks than it has been in quite some time.
It might not happen right over night, and you may not feel it like a light switch going on, but trust me that a change is coming and that new places and new people will be calling your name soon enough. Be sure you're listening out for them because you won't want to miss out when they call for you to come out and play.
More Horoscopes for Virgo
The Knight of Cups is always a welcome card in any reading, particularly in Tarot readings about love or romance. A wonderful invitation is on its way to you, or you may be the one receiving the invitation. This invitation may be anything from a new date if you are single, to a proposal if…
Let These Tarot Readings Help Guide You Through Your Day
Daily Gemstone & Crystal Reading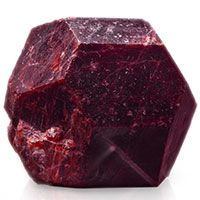 Garnet promotes love and attracts romance, making it an excellent stone to work with for anyone looking to increase the love in their life. This crystal is particularly helpful for those under the signs of Leo, Virgo, Capricorn, and Aquarius, all signs where loyalty is of the utmost importance. Garnet's…